Sailing in Magical Mandwa
Magical Mandwa's Curated Experiences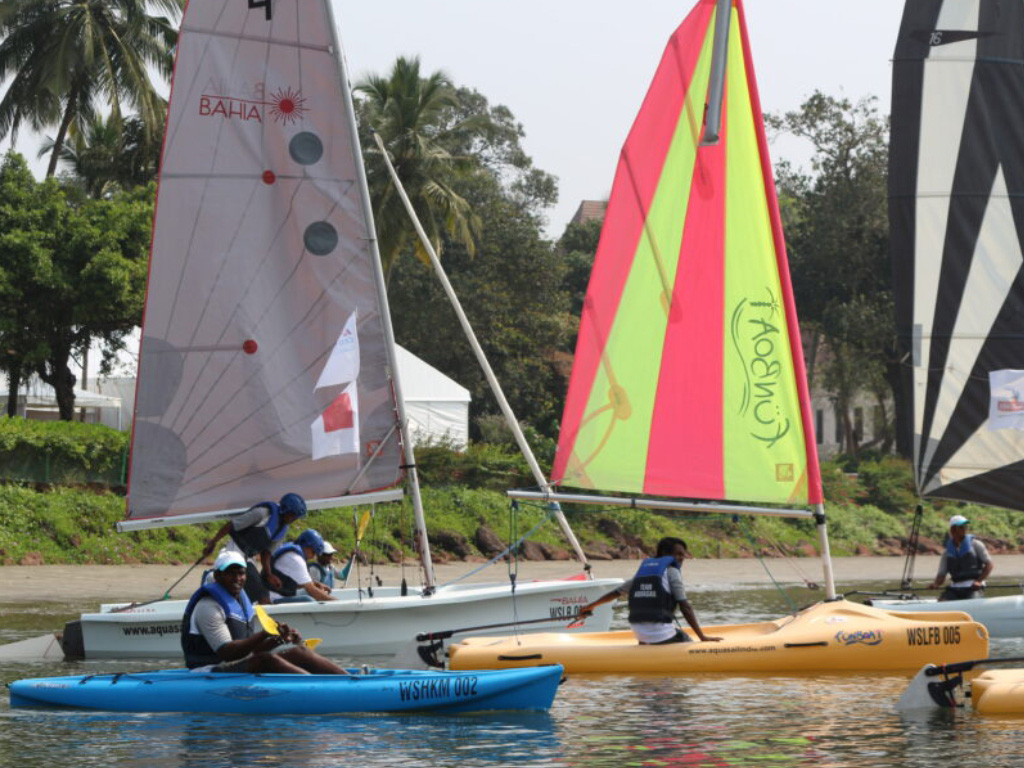 Discover Sailing
Thrilling sailing experience in Mandwa. Choose from the Laser Pico/Fun Boat/ Hobie Cat/Hobie Kayak/Hobie Bravo to celebrate your special occasions on the sea with Aquasail. Sailing for all ages. No need-to-know swimming.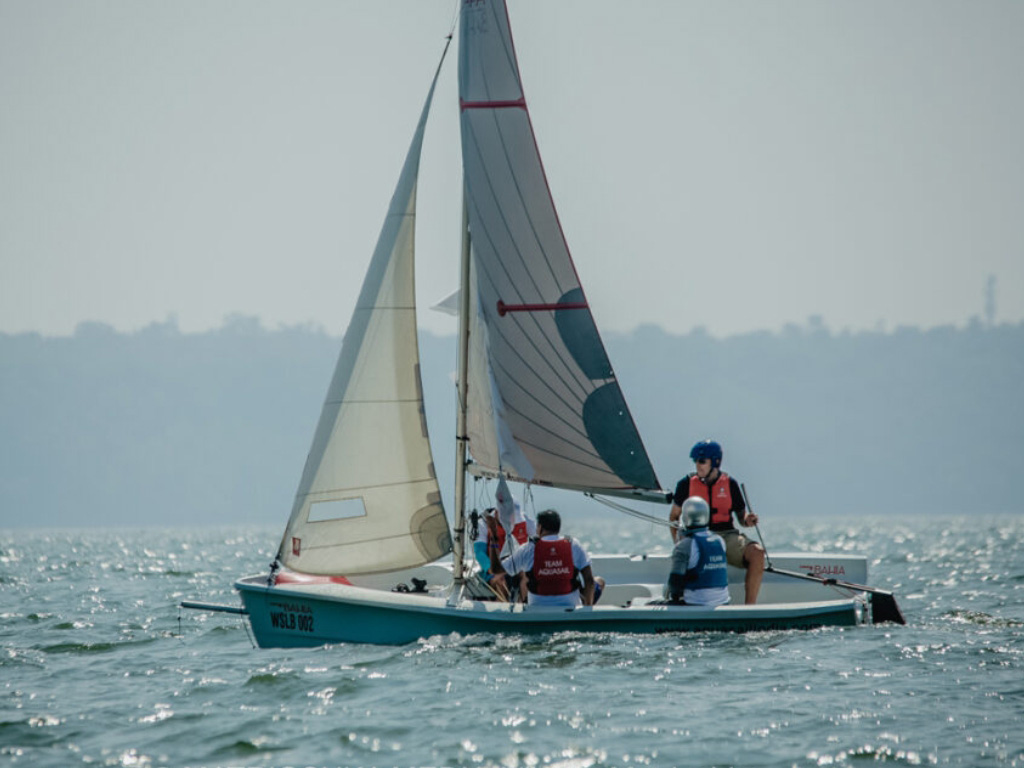 Golden Anchor Sailing Package
As many hours and as many boats and rides! This package is inclusive of welcome drinks, small snacks, lunch and 15% off on F&B at Radisson, Mandwa.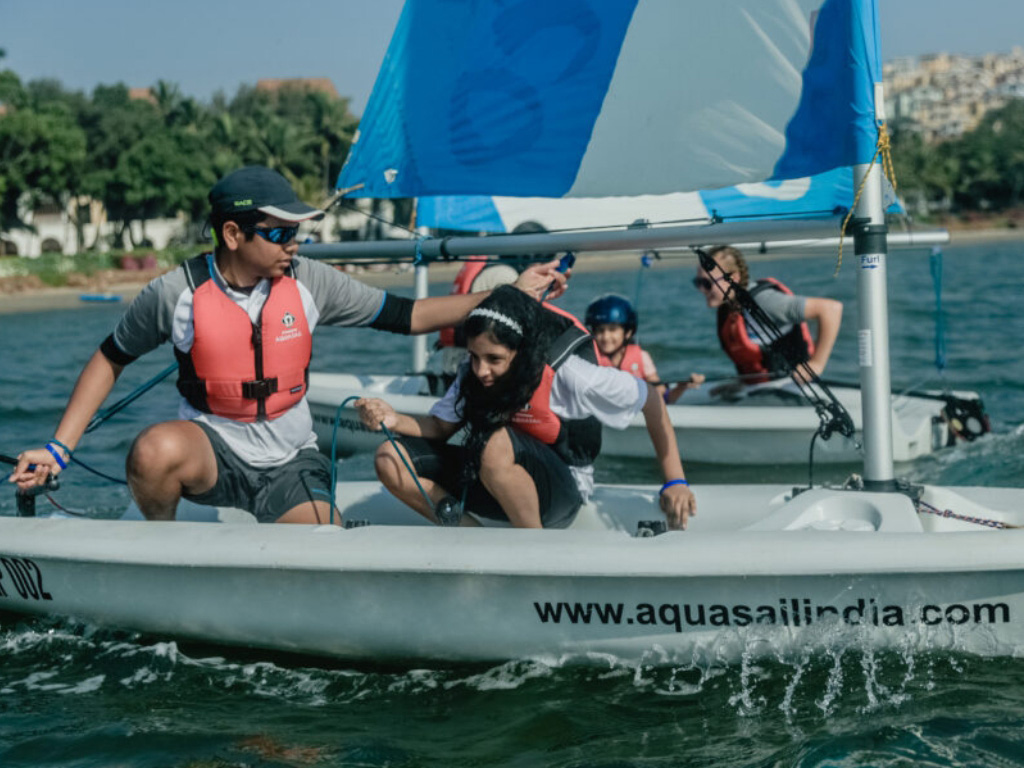 Learn to Sail
Choose from our certificate courses. 1 session courses to 2 days of learning. Pick up a competency certificate and learn to sail a boat all by your self. Options for kids and adults available.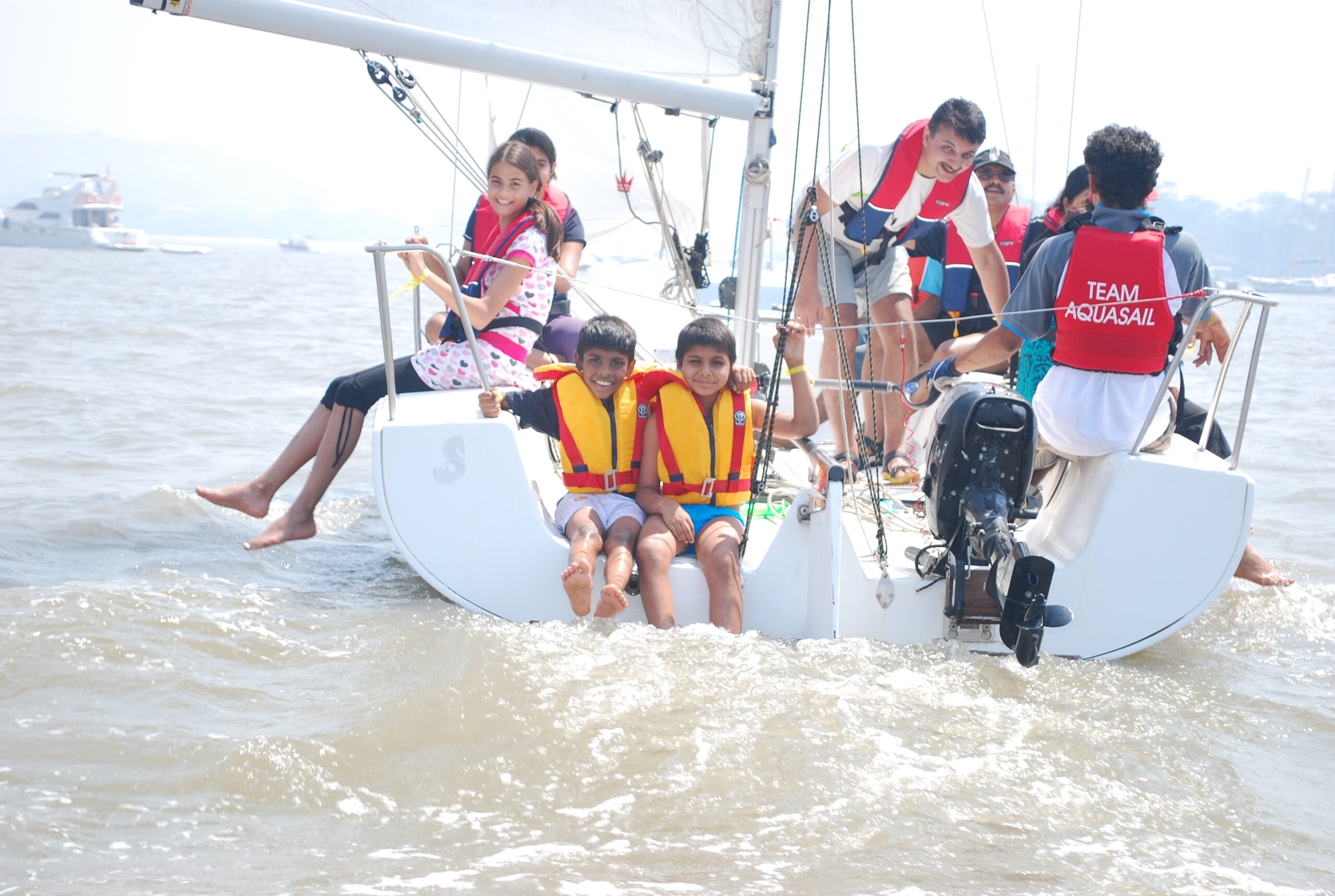 Your Family Sailing Holiday
Sail while on holiday and pick up a hobby that you can pursue as a family (packages depend on options chosen)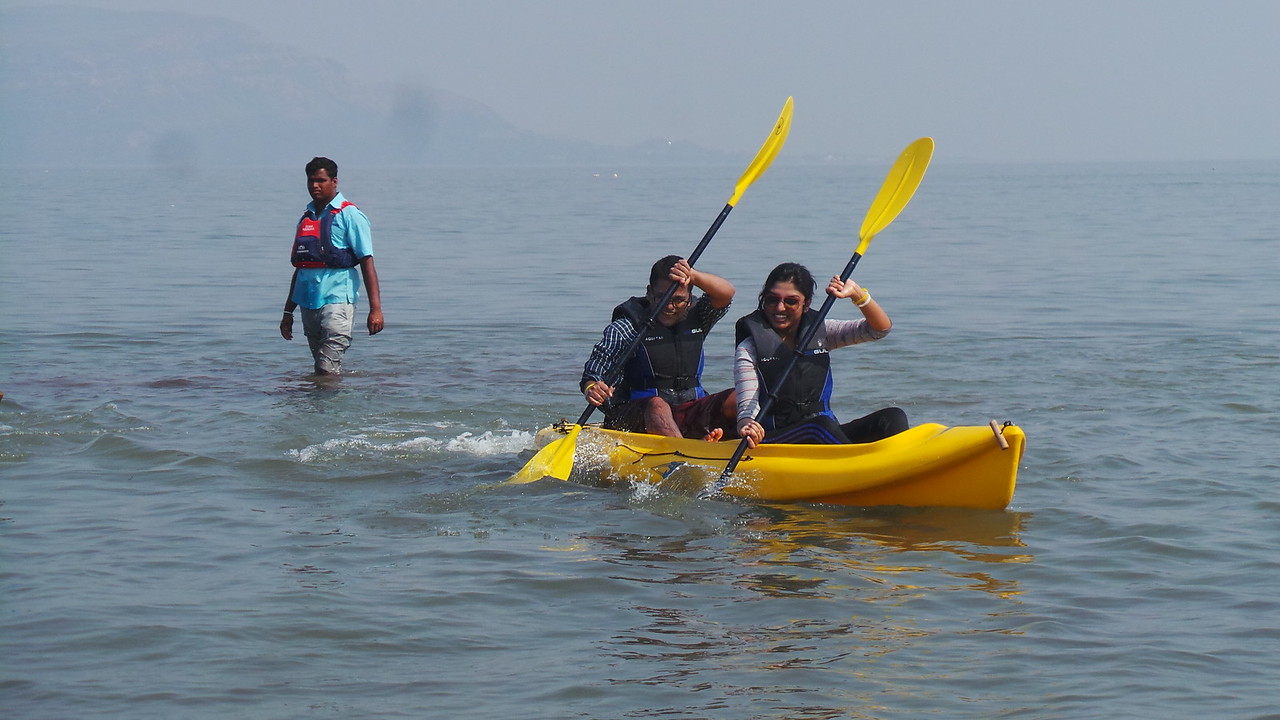 Discover Kayaking
Drink in the beauty of the imposing hills in the background against the blue skies in Mandwa. Pick up sailing basics of Kayaking. After the sail, enjoy Aquasail's warm hospitality at the Aquasail Sailing Lounge.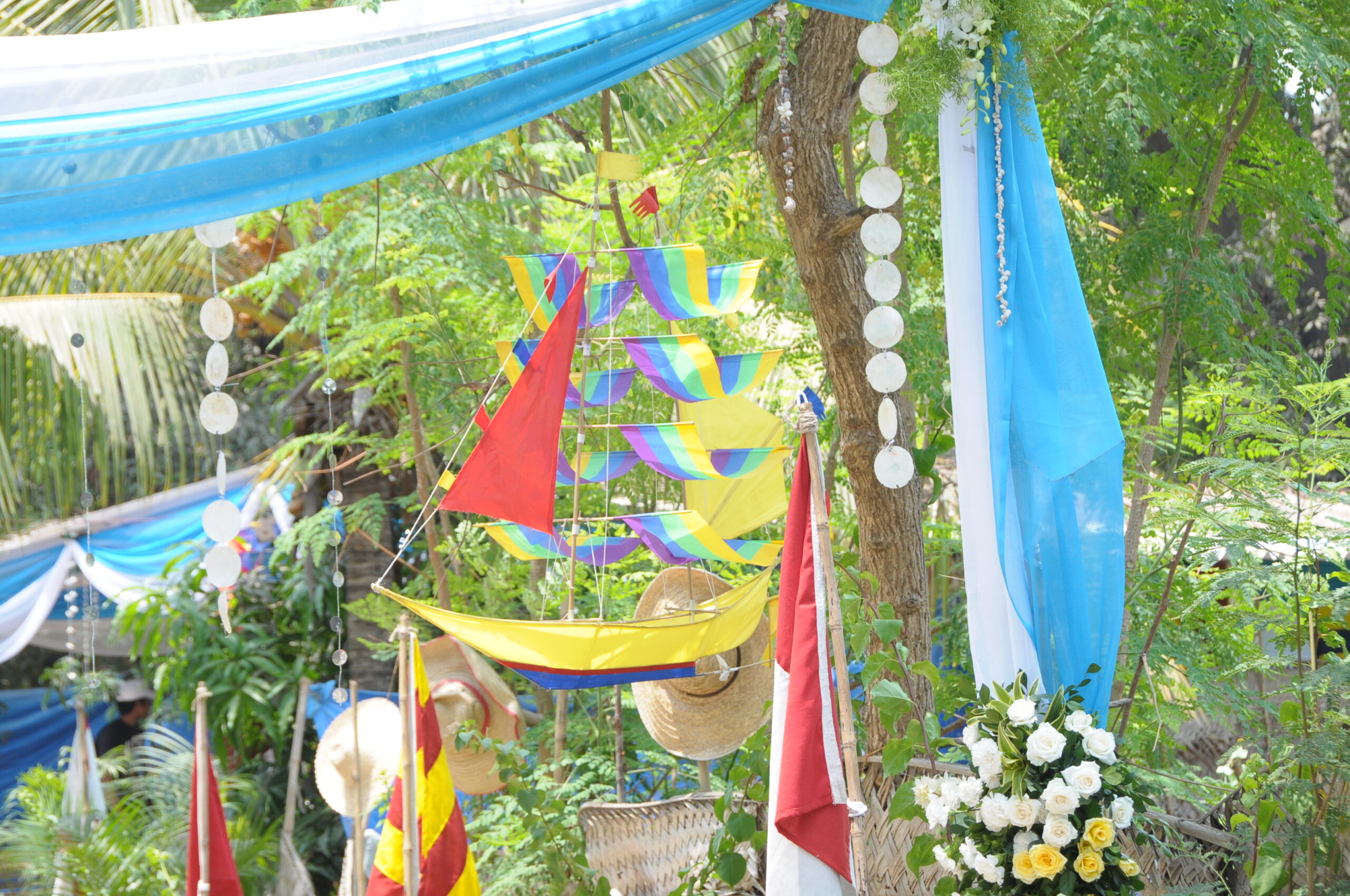 Join Club Select
Become a member of the Aquasail Club and get access to our entire fleet of yachts, keel boats and beach dinghies at any of our three wonderful locations. Also get Special rates. Special Events. Offers. Most Importantly you become a part of the Aquasail Community.
Discover Sailing at Mandwa
This exclusive Aquasail Sailing Lounge and open air center is located a few minutes away from the Mandwa Jetty. If you have been looking for an unexplored secret get-away from the madness of Mumbai, this is the place for you! Join us under the bright blue skies and palm trees to enjoy a picnic with sailboats.
Mandwa offers convenient day trip/weekend getaway/company offsite options. With Aquasail, you get great beach sailing, warm hospitality and comfort! Explore water sports in Mandwa and enjoy sunsets.
Mandwa jetty is an hour away by ferry from Mumbai. Today you can also opt for the SAFE contactless RORO M2M boat to get you from your home to the jetty. Or travel in style by a speed boat (Aquasail will help you with this if you are sailing with us)
We have a world class fleet of beach dinghies, windsurfers, kayaks and more, providing a fun beach experience just a short ferry ride away from the hustle-and-bustle of a manic Mumbai. One of the things to do in Alibaug is to enjoy sailing with Aquasail. Alibaug beach rides are the best to explore other than sunset sailing. It is simple, rustic and comfortable equipped with shower and dining facilities for a short getaways.
Enjoy Aquasail's diverse equipment from world class dinghies to kayaks to windsurfs, from keel boats to trapeze catamarans all in the verdant surroundings and swaying palm across the Mumbai harbour at Magical Mandwa. Simply explore different boats at your leisure under the guidance of passionate instructors. Try your hand at helming and sailing yourself.
Indulge in Aquasail's warm hospitality and a wide spread of sumptuous food while having a fantastic outdoor beach experience. A world of sun and surf await you only 1 hour from Mumbai (by sea)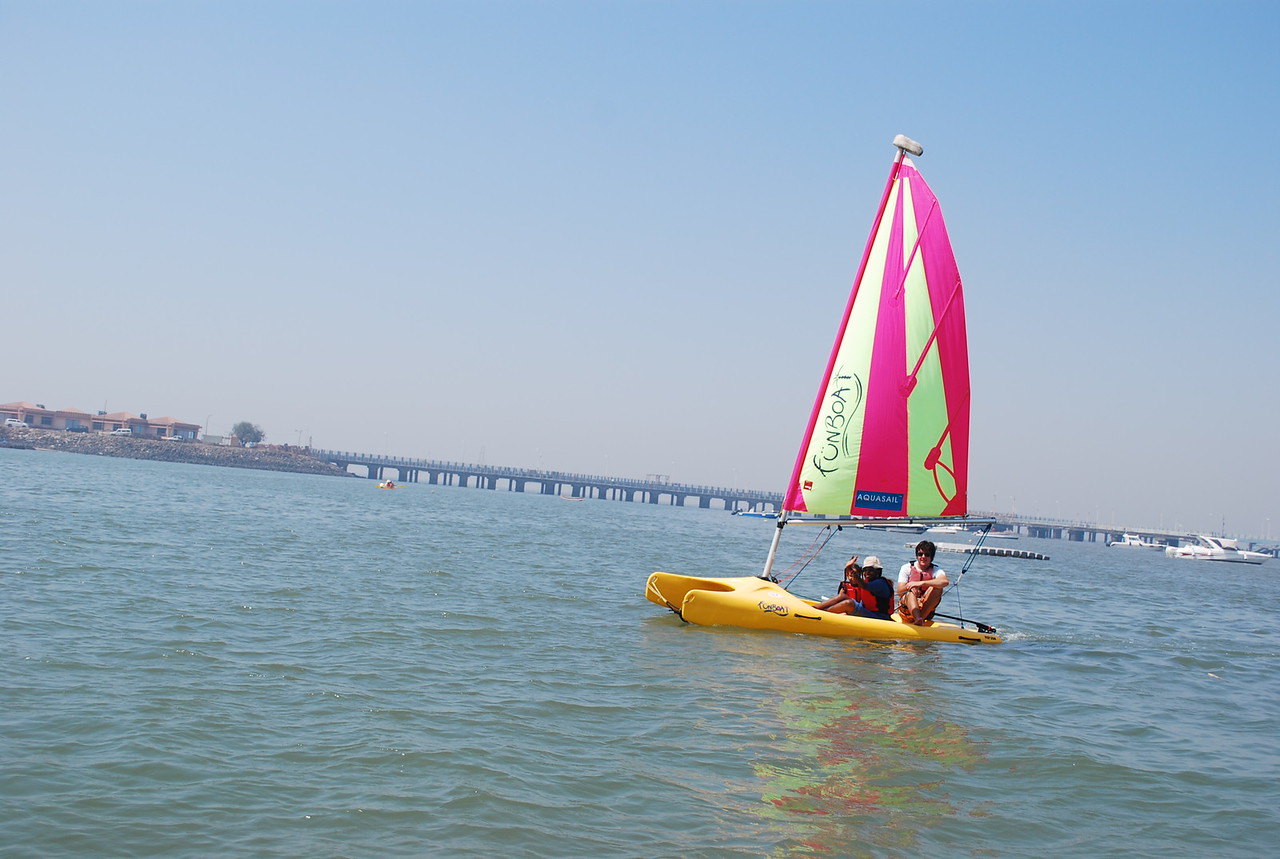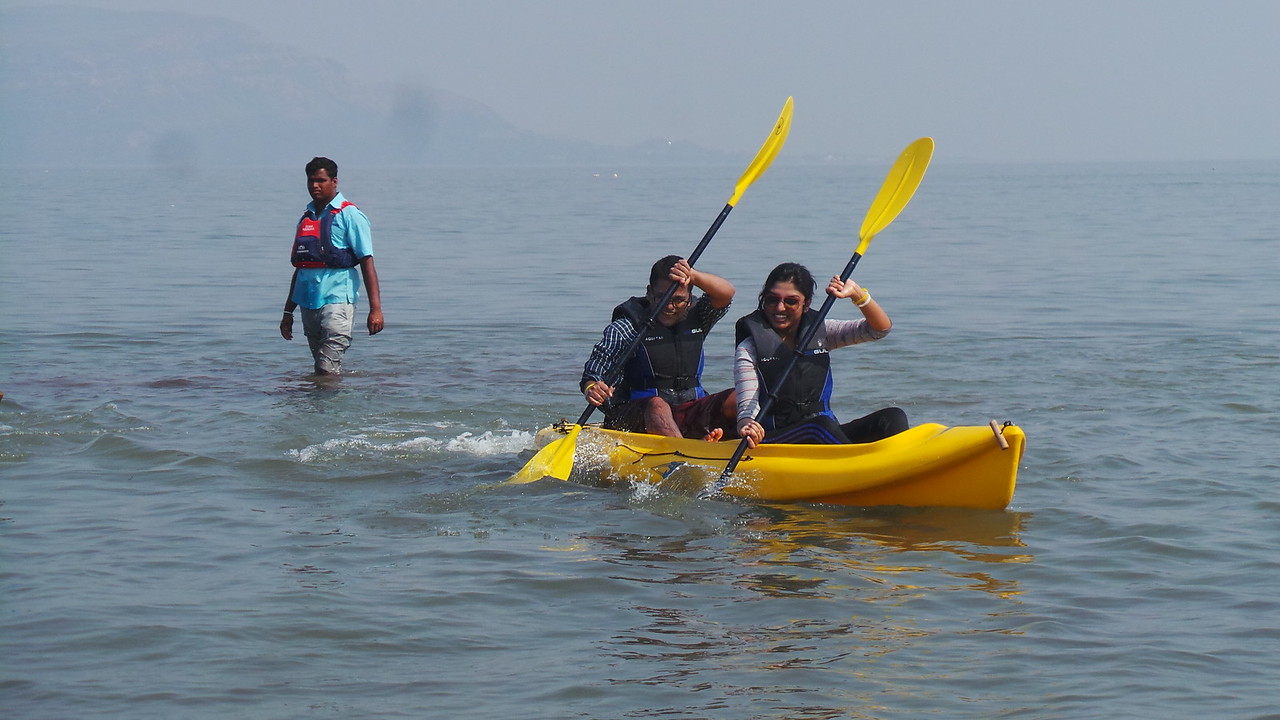 Mandwa is an ideal option
As a weekend Getaway
Have a wonderful day with sun, sand and lots of sailing. Your mind and body will be refreshed and rejuvenated.
Pick up an exclusive hobby
Pick up an exclusive hobby of sailing and windsurfing. Enjoy water sports and learn sailing from experts.
For a family picnic
Learn and explore something new while enjoying the sea and the beach. SAILebrate special occasions
For a Corporate Team Event
Team building, learfership training or just R&R, Aquasail offers them all.
Our Sailing Lounge at Mandwa
Only Aquasail offers you the luxury of its own nautically designed and well-equipped open-air sailing lounge located a few minutes away from the Mandwa Jetty. We offer wash/change facilities and lockers at no extra charge. Sail in style, only with Aquasail!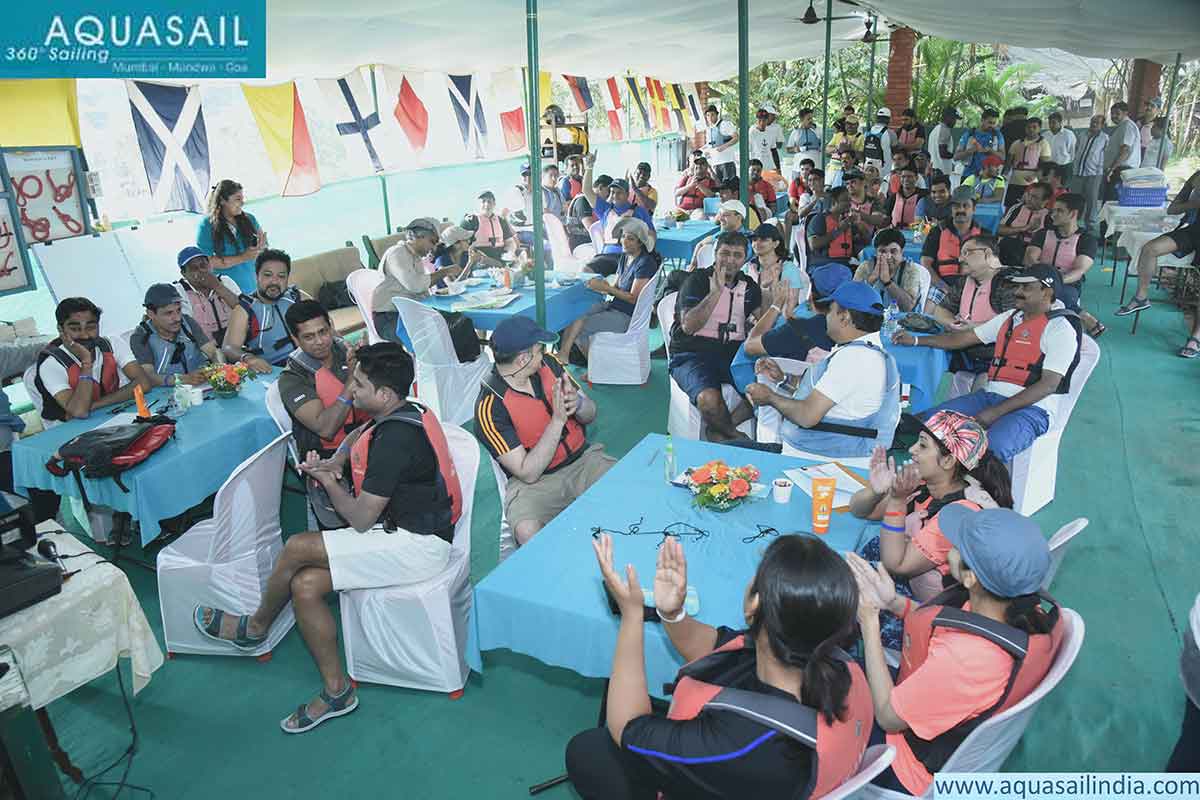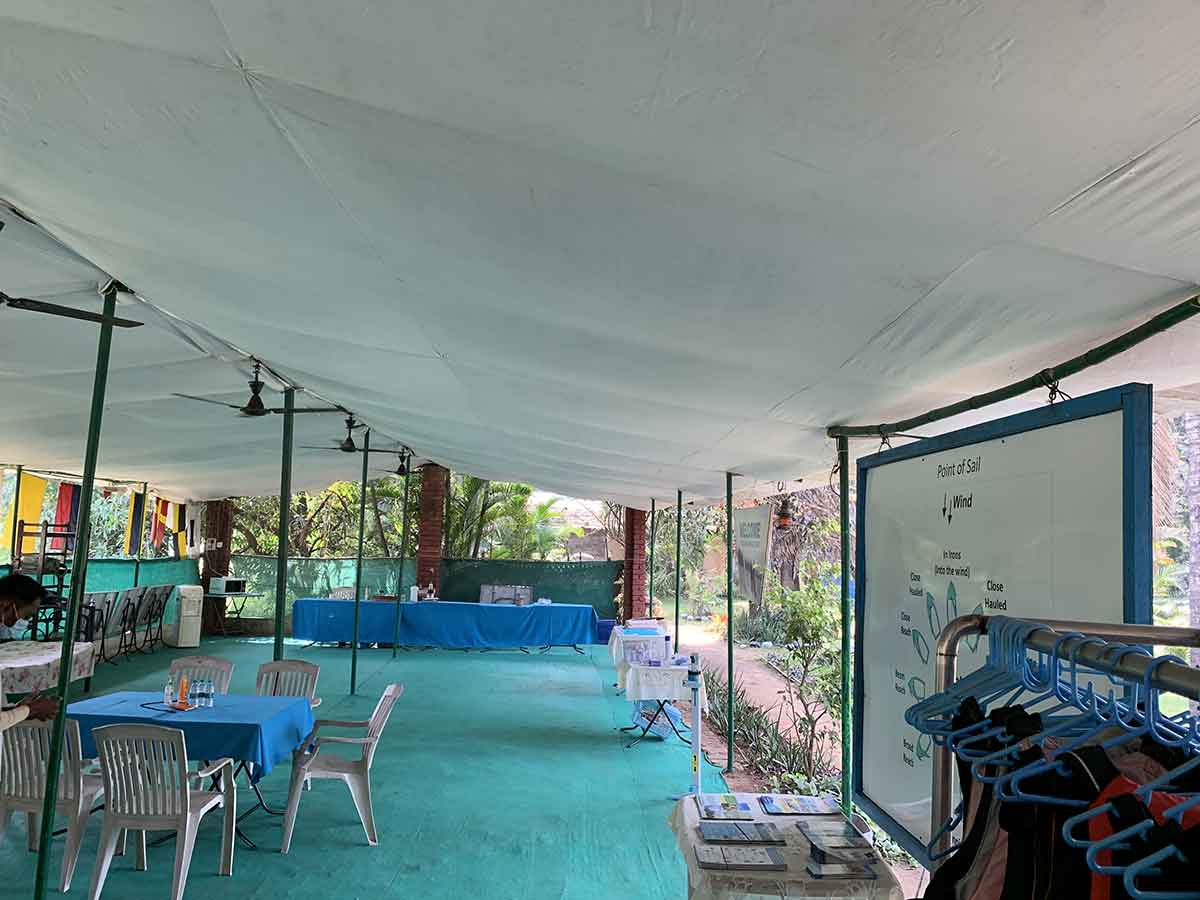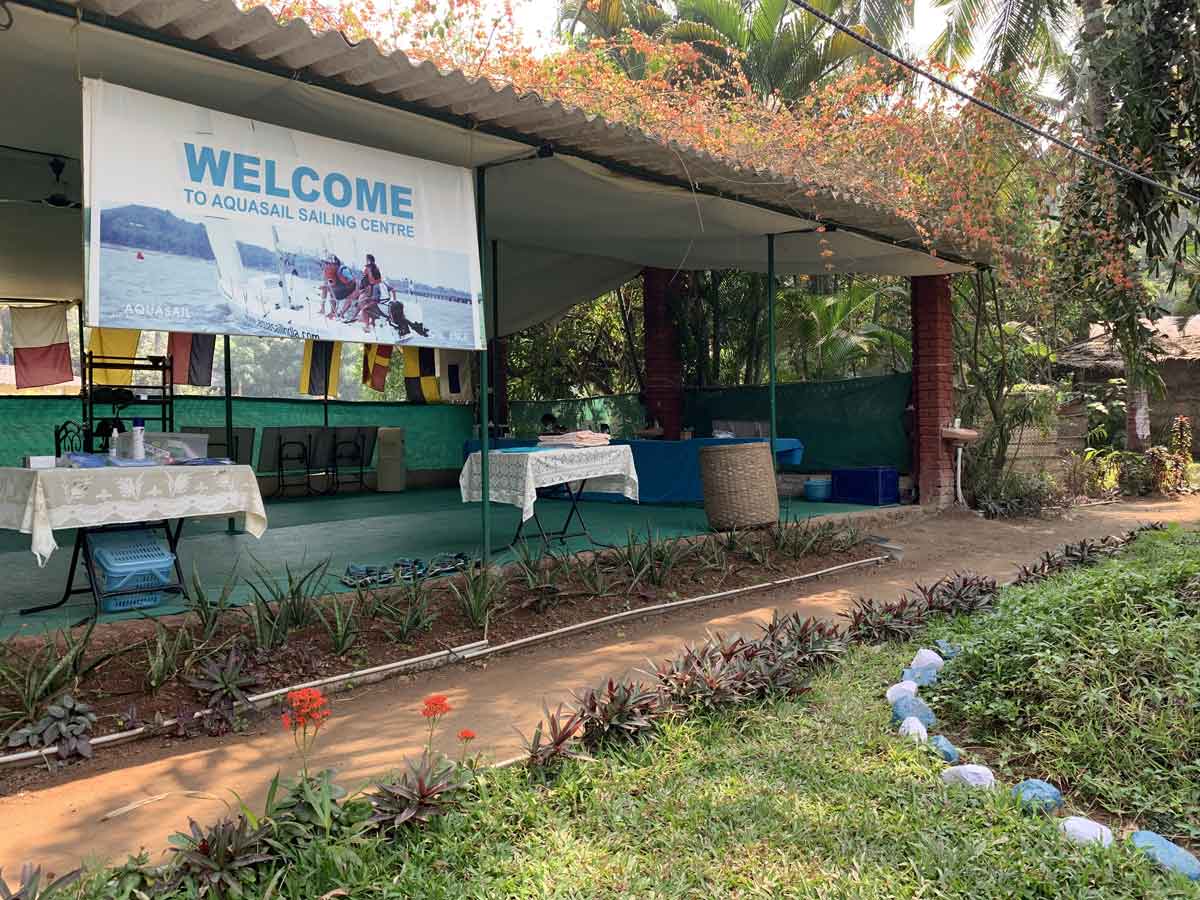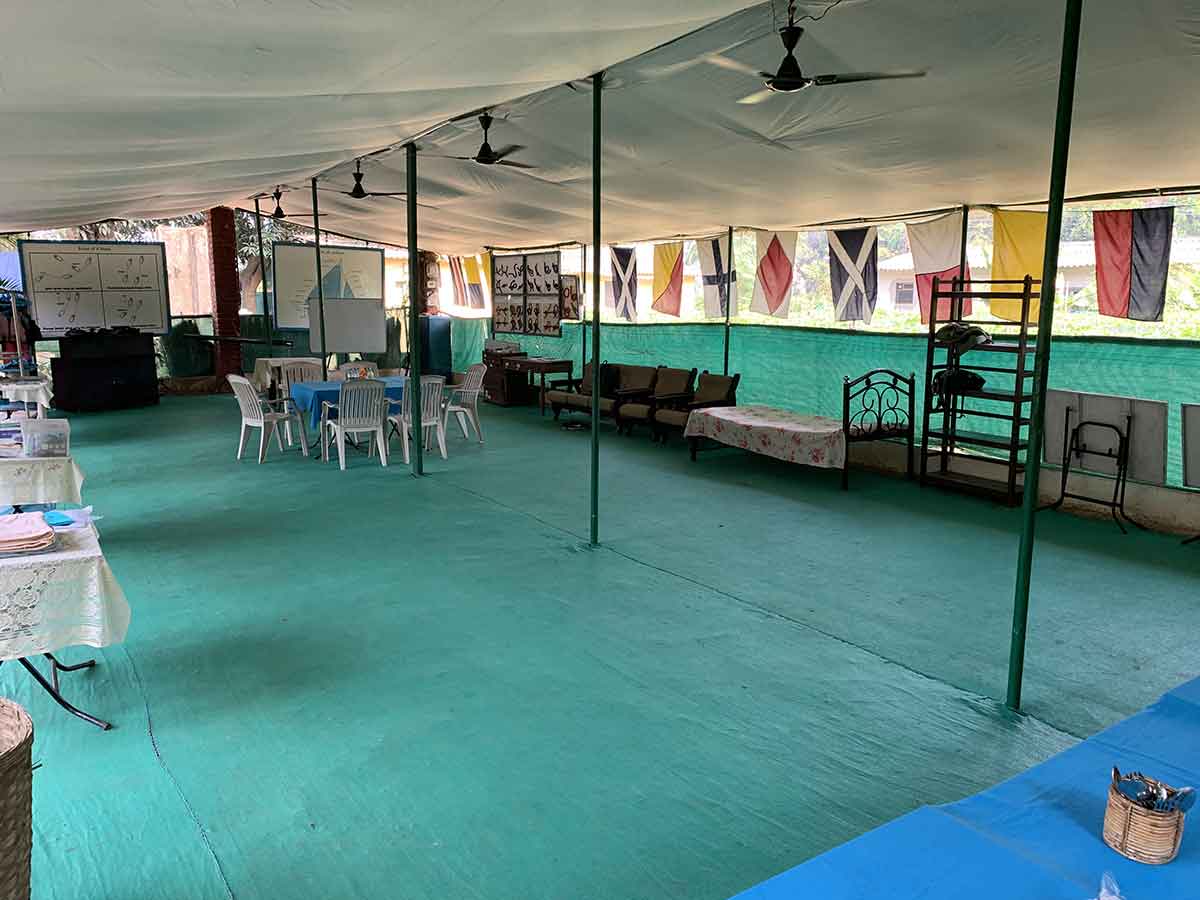 Magical Mandwa's Fleet of Boats
Aquasail has the largest variety of world class boats for kids and adults.
Whether you'd like to take a sailboat ride or get in the action with kitesurfing, we offer it all! With also offer options where you can try out 3 different boats in one experience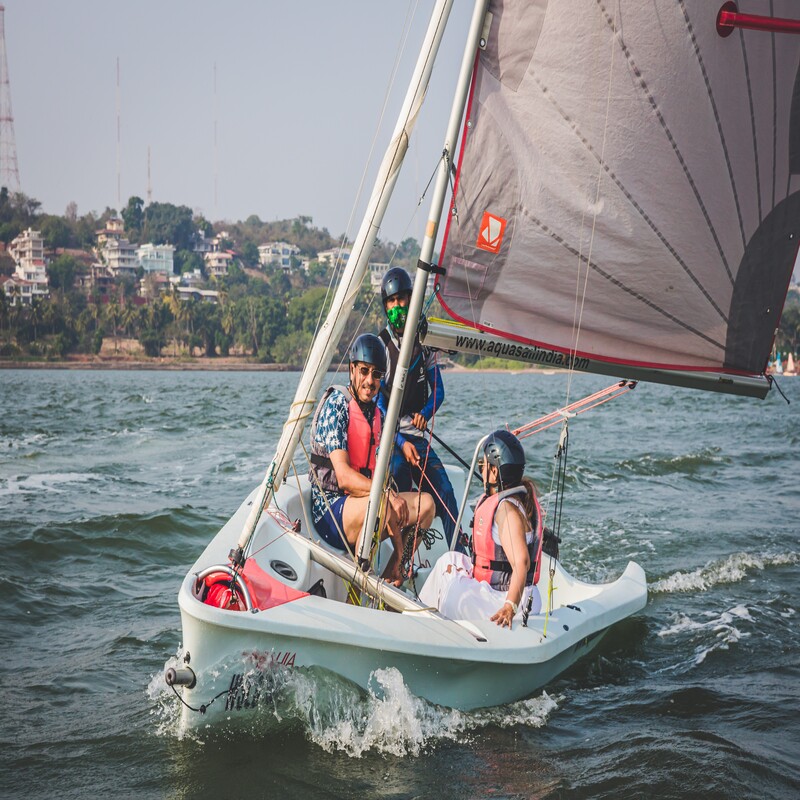 Hobie Bravos
Hobie Bravos are sailing Dinghies. Colorful and so easy, you can sail them yourself!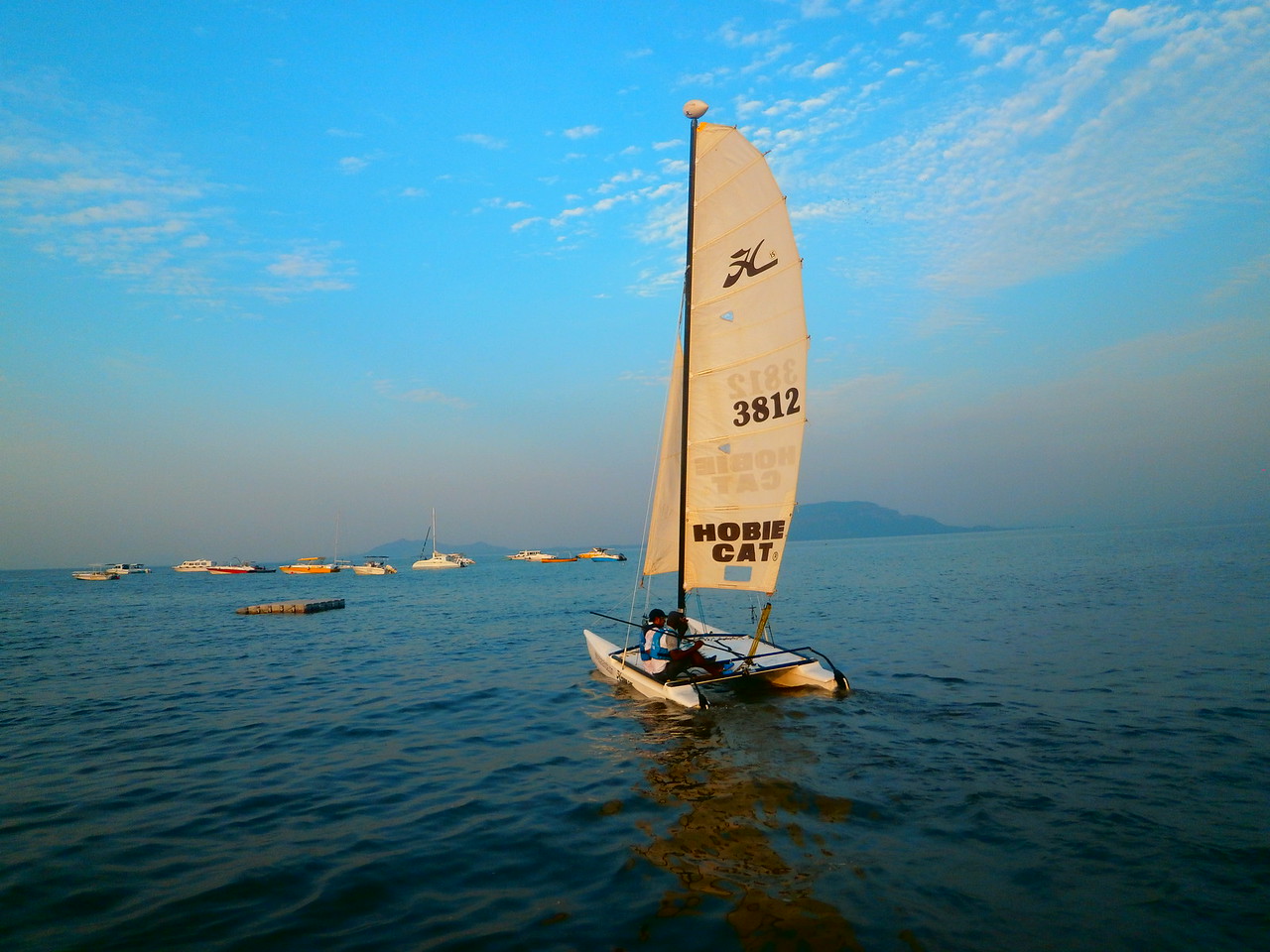 Hobie Cat
The exciting Hobie Cat is a thrilling trapeze sailing catamaran.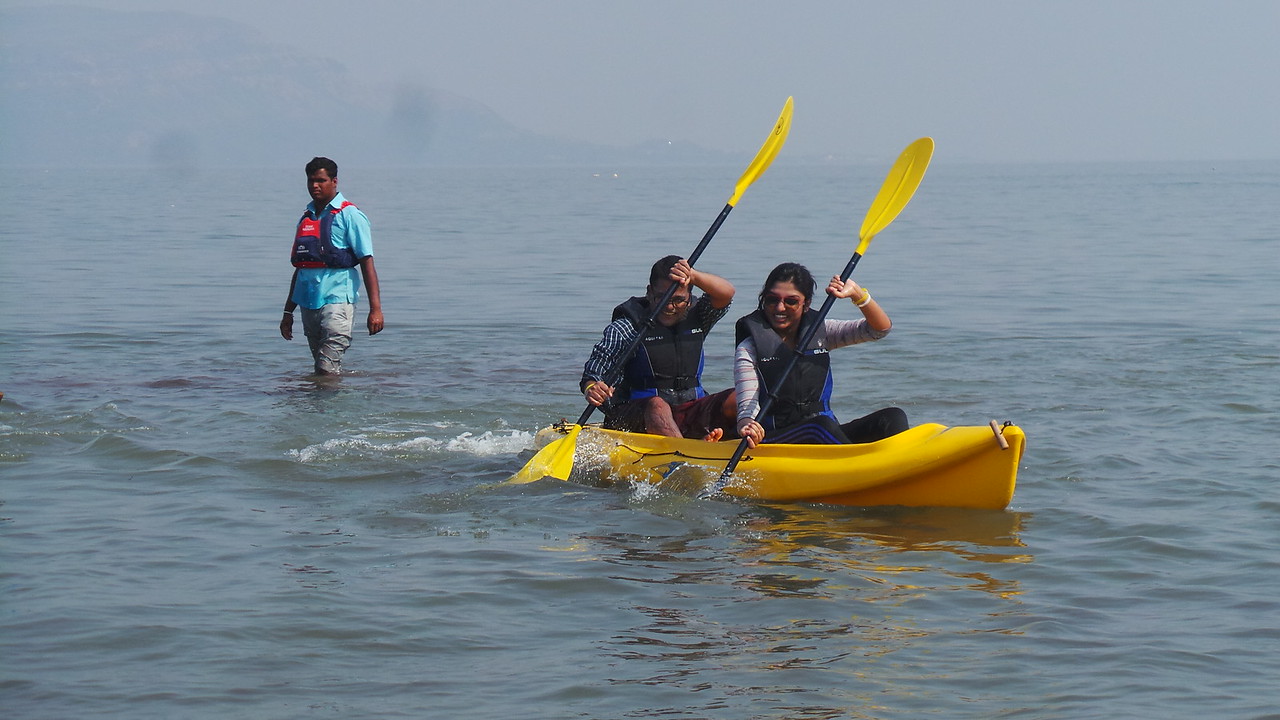 Hobie Kayaks
Our Hobie Kayaks are wonderful sailing fun for one or two people. Easy to master and manoeuvre, incredible fun!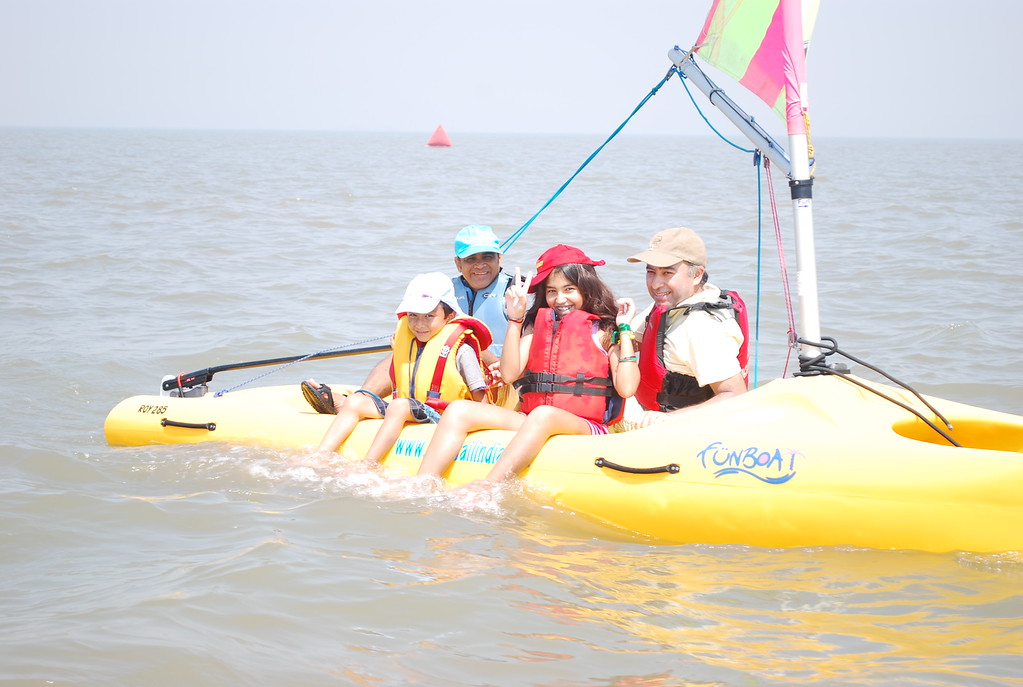 Colorful Laser Funboat
Incredibly safe, easy to rig, easy to sail, the Laser Funboat is the perfect sailing craft for a first-timer.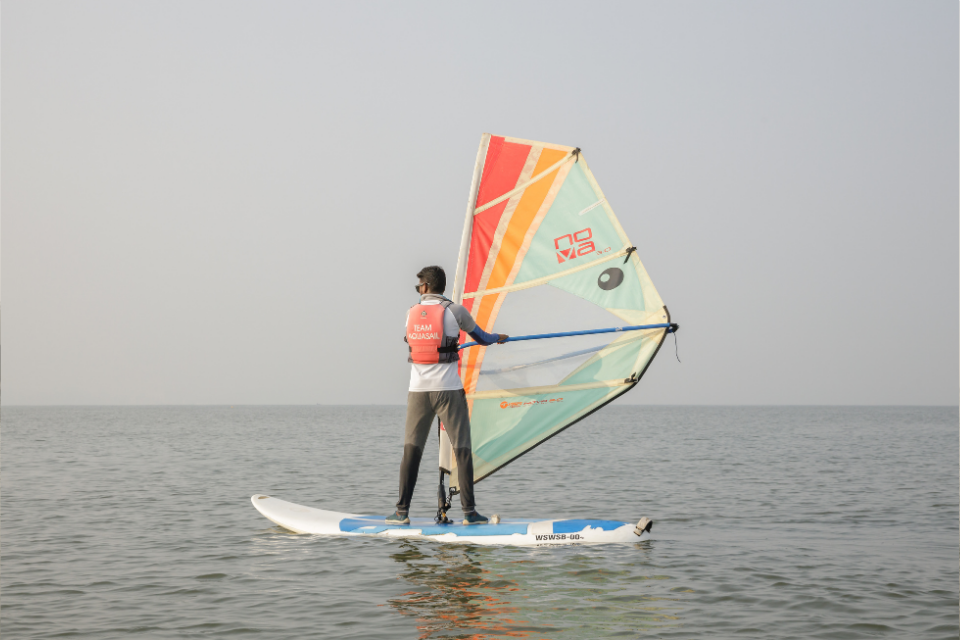 Windsurfers
Try your balance and feel the exhilaration as set off on our beginner boards.