Sailing, kayaking
and windsurfing
in Sundrenched Goa!
At Grand Hyatt – Bambolim Beach, Goa
.If your visiting Goafest at the Grand Hyatt, we're located in the sailing lounge. Don't leave goa without experienceing a 90 minute sail. We have the largest variety of world class boats for kids and adults. Aquasail allows you try your hand at Sailing, Kayaking, Windsurfing, Learn to Sail, or becoming a member of Aquasail Club Select and getting sailing privileges through the season!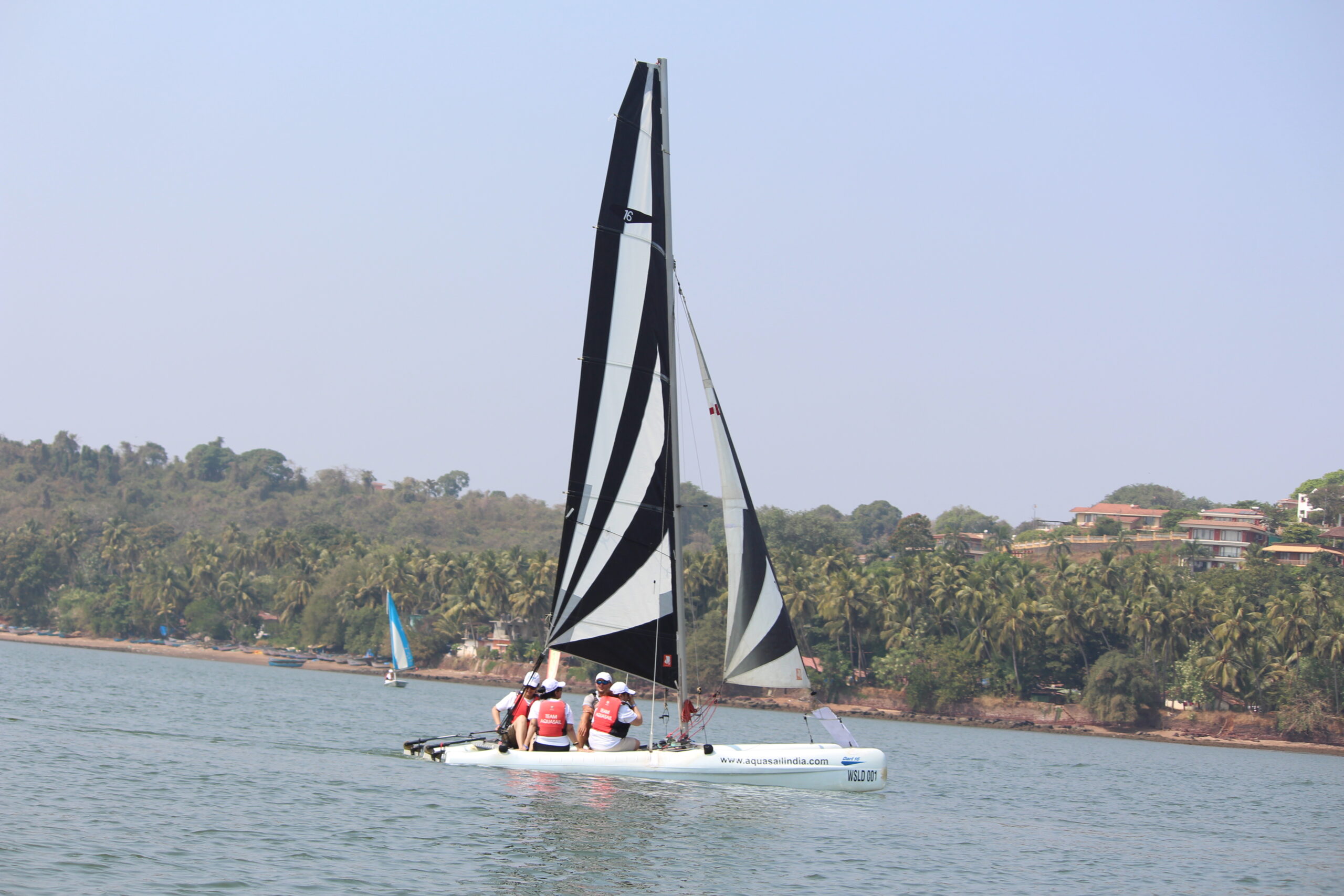 Discover Sailing
Thrilling sailing in Goa. A choice of the Laser Bahia/Funboat/Dart 16 to celebrate your special occasions on the sea with Aquasail. Best sailing experience in Goa. Sailing for all ages. No need to know swimming.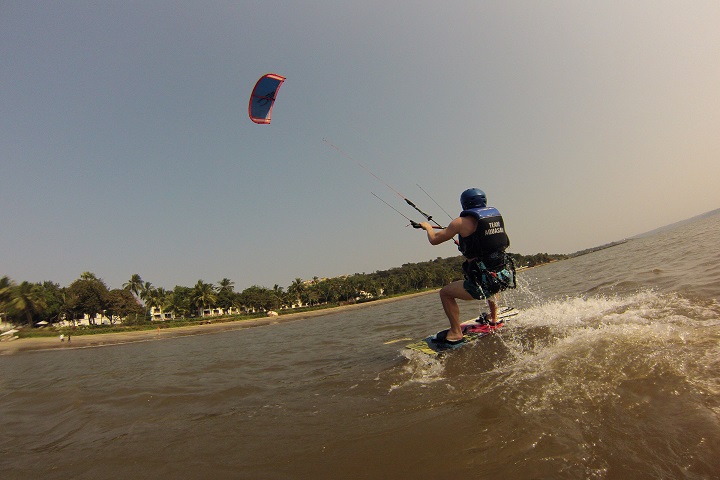 Golden Anchor Package
As many hours and as many boats and rides! This package includes welcome drinks, lunch at the Grand Hyatt, 25% off Spa voucher and 15% off on additional F&B at Grand Hyatt Goa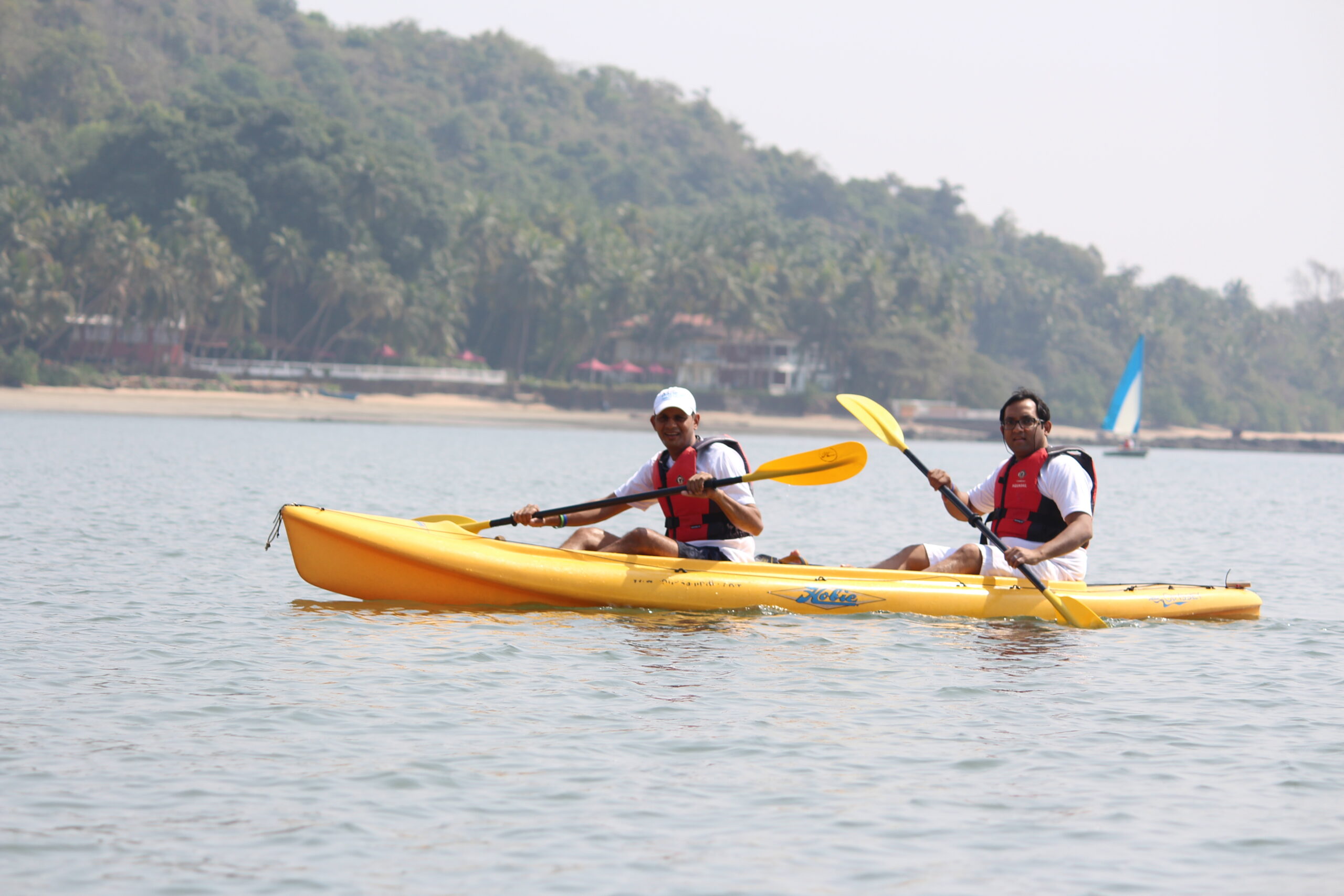 Discover Kayaking
Learn to sail on world-class French Beneteau boats with highly qualified instructors.
Basic and advanced certificate courses available for kids (7+) and adults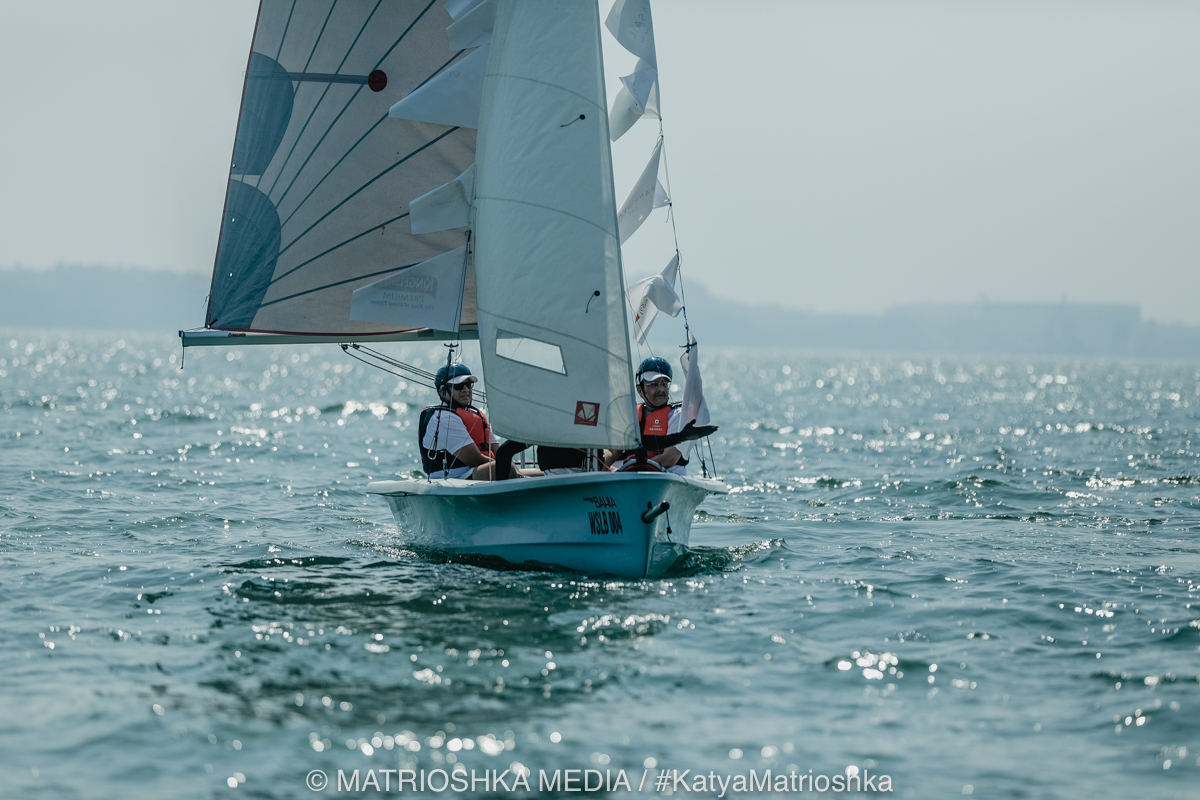 Learn to Sail
Choose from our certificate courses. 1 session courses to 2 days of learning. Pick up a competency certificate and learn to sail a boat all by yourself. Options for kids (+7) and adults available.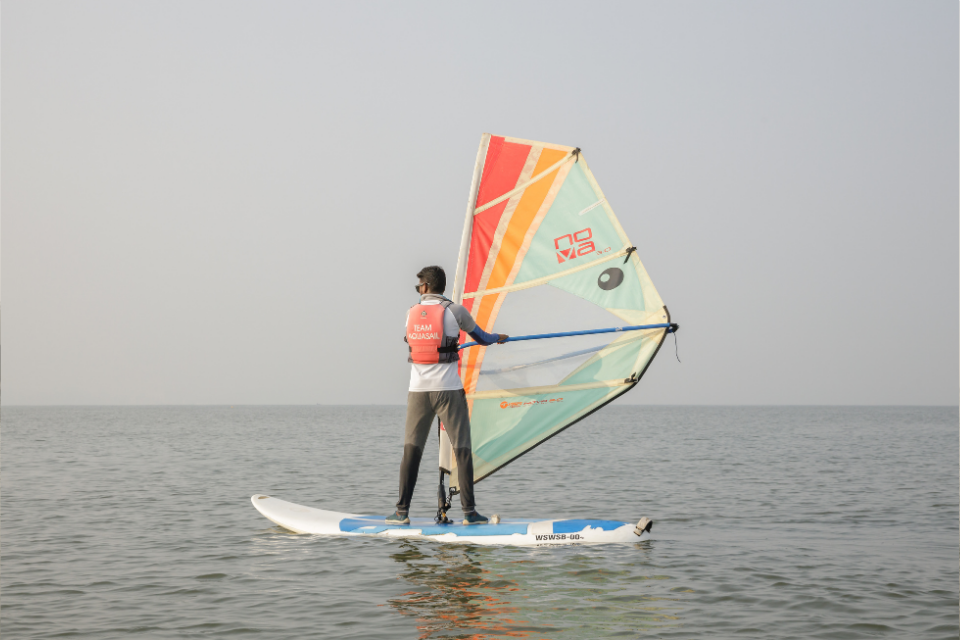 Start Windsurfing
Do the Start Windsurfing course and get introduced to the World of wind and boards. Learn on international Starboard Windsurfer and Neil Pryde Windsurfing sails for a delightfully unforgettable experience.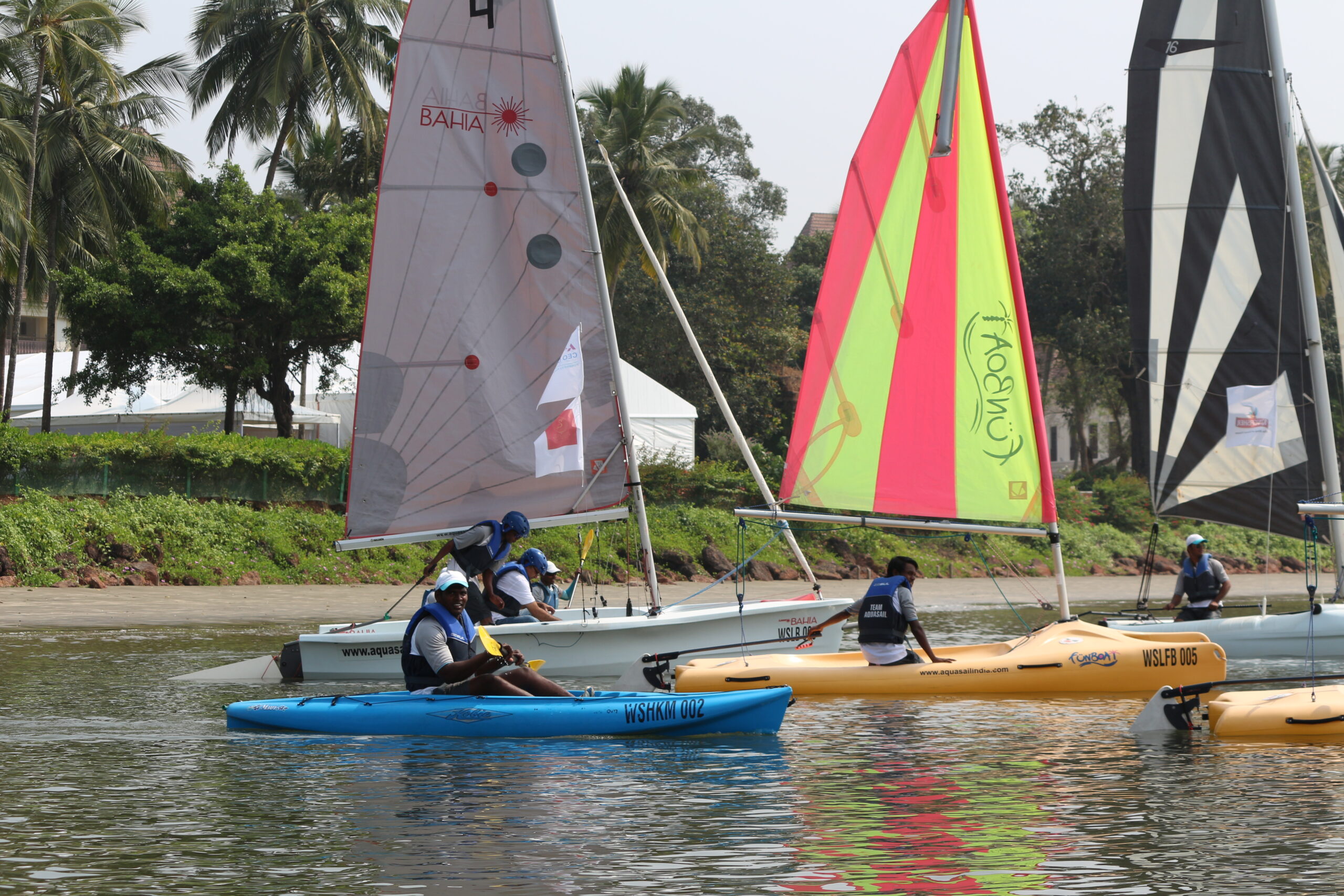 Join Club Select
Become a member of the Aquasail Club and get access to our entire fleet of yachts, keel boats and beach dinghies at any of our three wonderful locations. Also get Special rates, special events, offers.
Goa is a hotspot for vacationers from all over India and the world. Several great beaches, impressive food, shopping markets, make this a choice destination. A fantastic beach get-away featuring incredibly fun watersport activities on offer like sailing, kayaking and a lot more!
Make the most of your Goa holiday! Discover the joy of sailing with our fantastic fleet of boats. There's a certain delight in riding the waves on the sparkling seas of Sundrenched Goa!
Have a wonderful day out on the sea with friends and family, or treat your better half to a date on the sea!
Our fleet of imported dinghies, beach catamarans and funboats await to offer you the best sailing experience in Goa has to offer!
Sail, surf and enjoy Goa!
Drink in the beauty of the imposing hills in the background against the bright blue skies. Pick up sailing basics as you steer and sail our beautiful dinghies. Enjoy the thrill of windsurfing. Relax and experience the calm of being out on the sea with the sound of waves and wind. After the sail, enjoy Aquasail's warm hospitality at our sailing lounge housed within the Grand Hyatt Goa.
We have been taking people sailing for over 14 years. Over 90,000 people of all ages have had great sailing experience with us.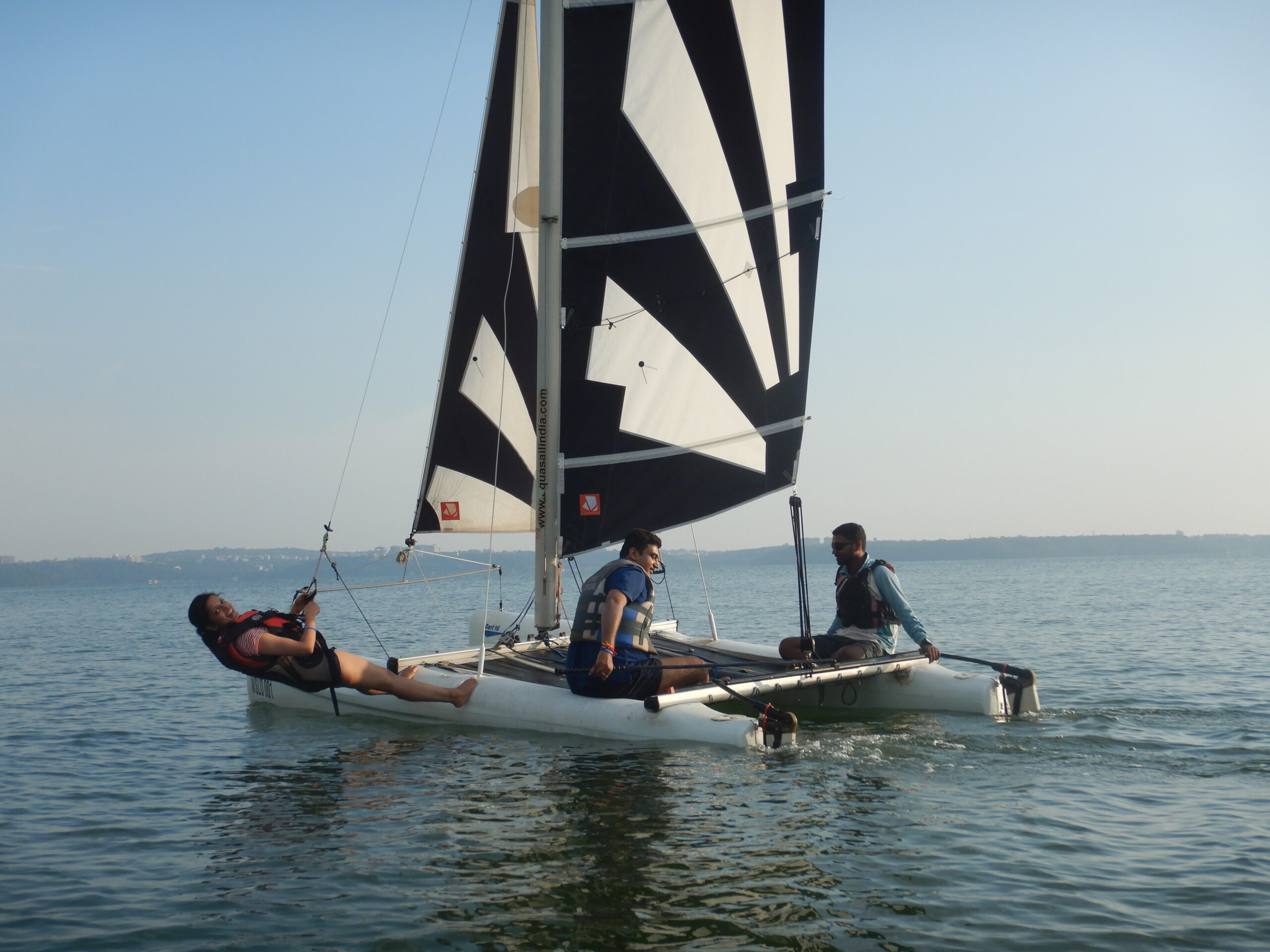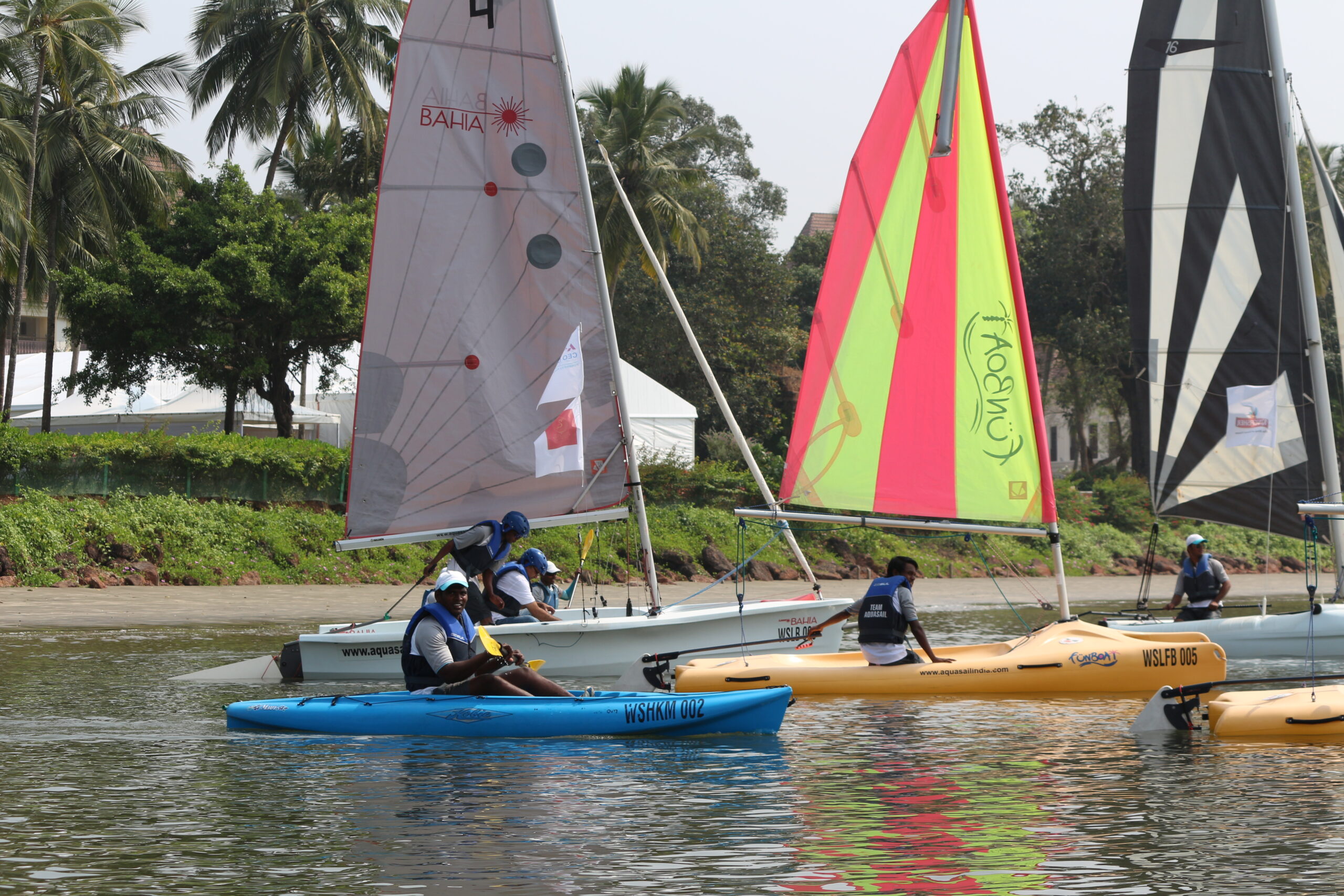 Our Sailing Lounge at Grand Hyatt, Goa
Only Aquasail offers you the luxury of its own nautically designed and well-equipped sailing lounge at Grand Hyatt, Goa. We offer wash/change facilities and lockers at no extra charge. Sail in style, only with Aquasail!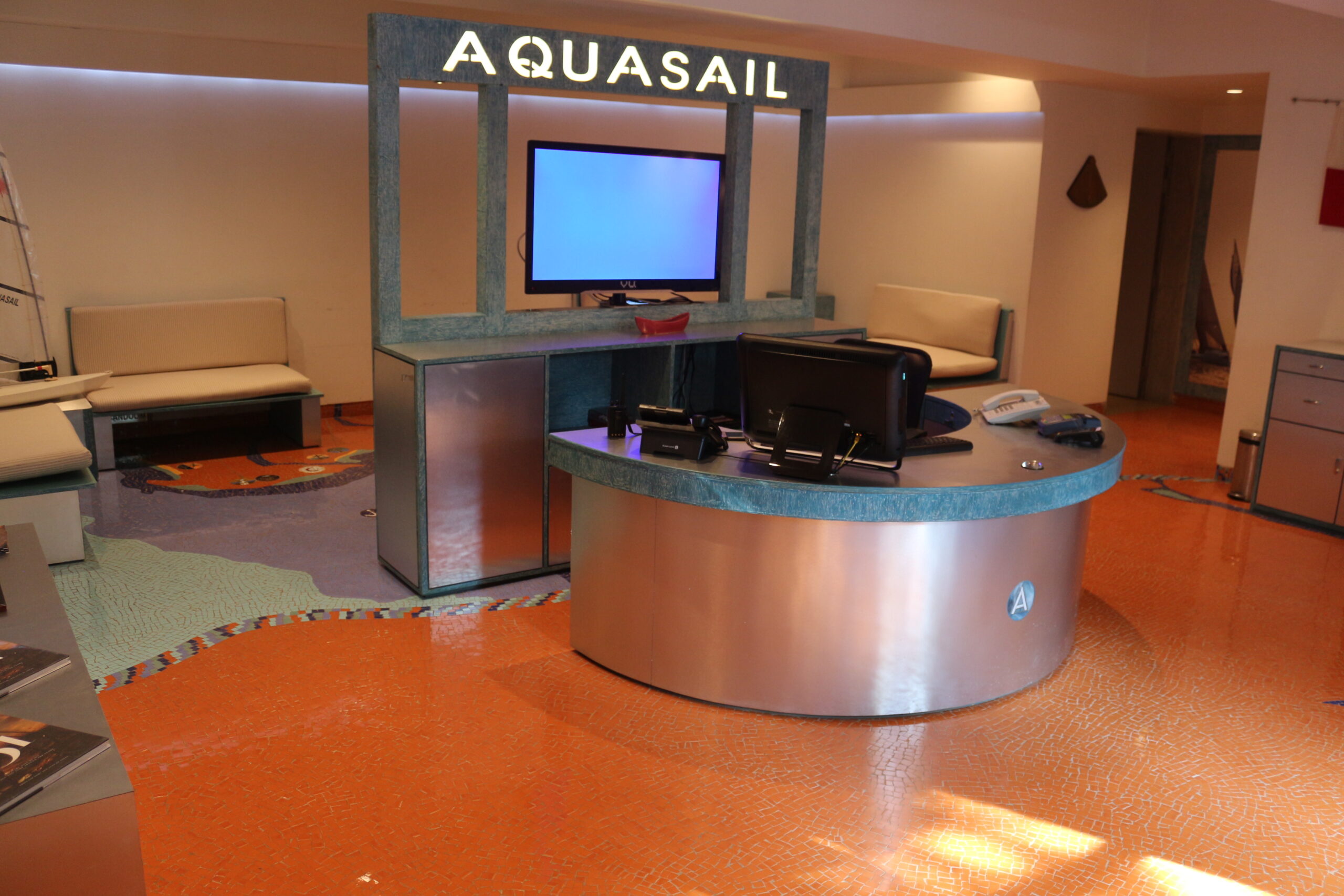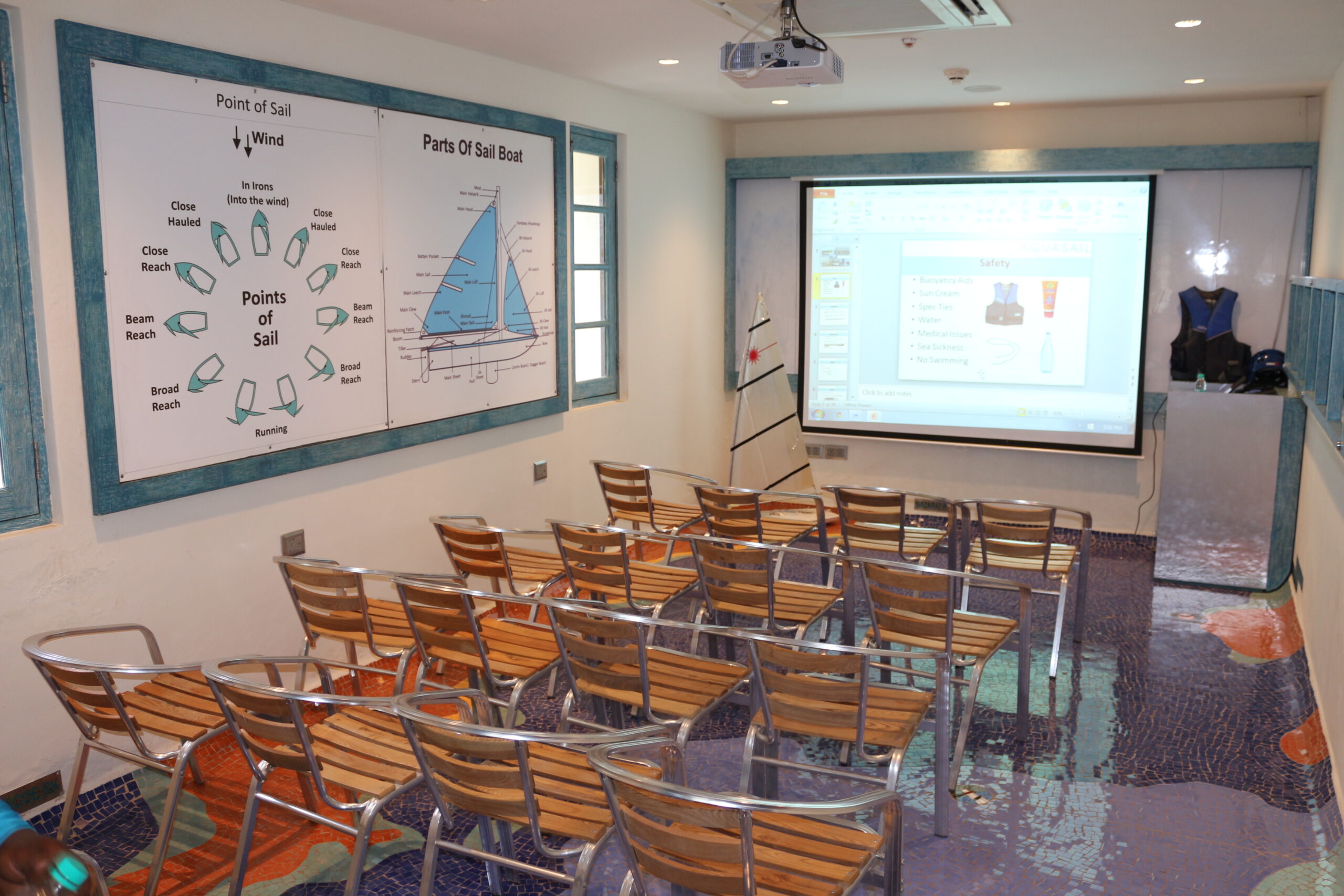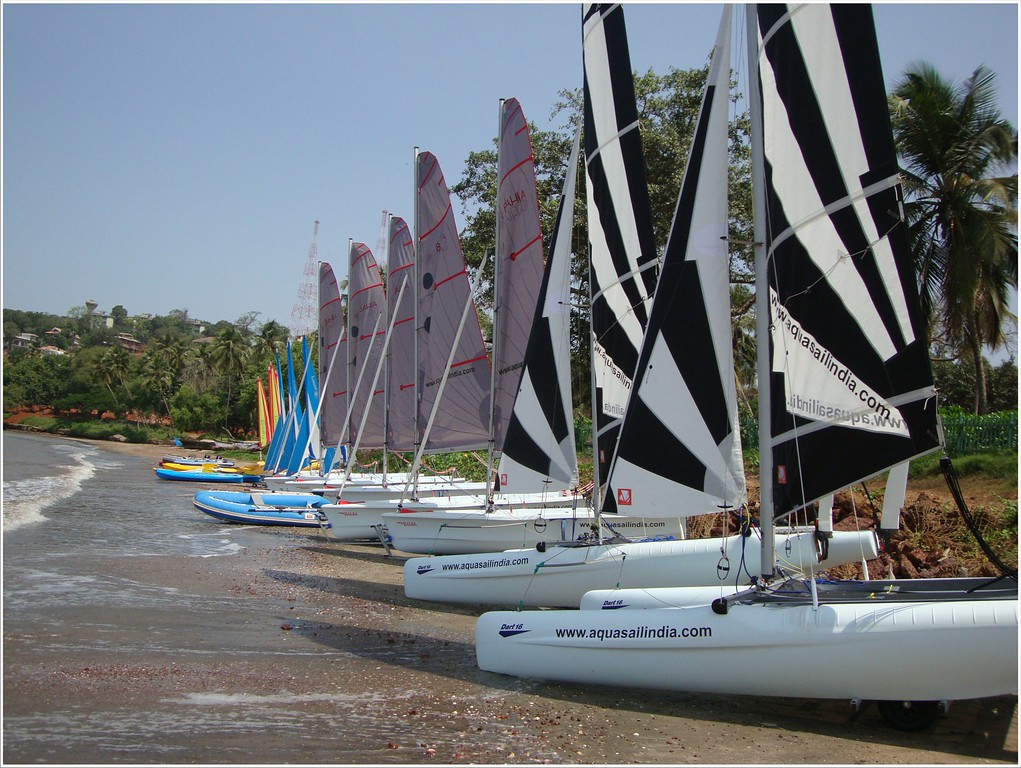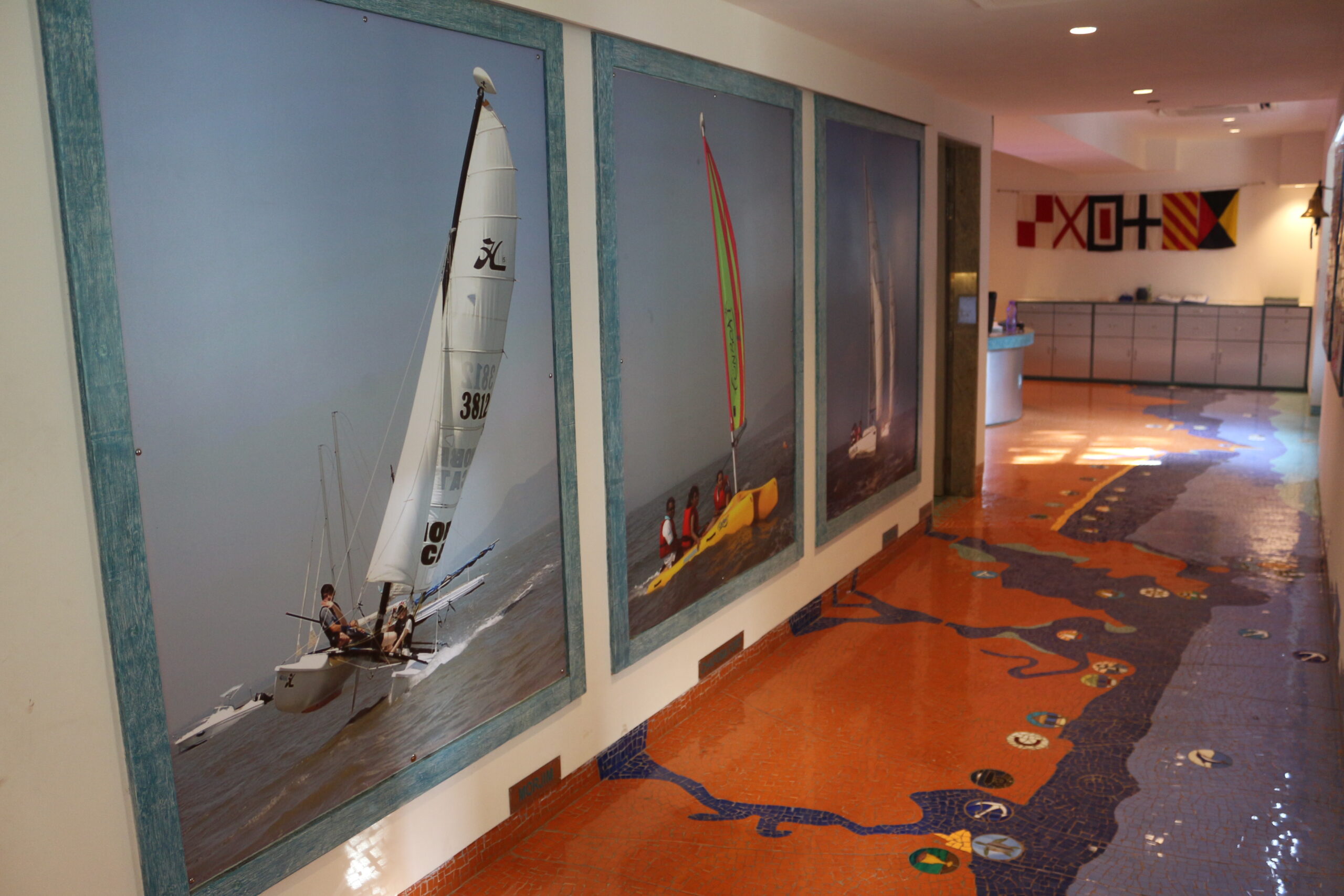 Our customers love the Aquasail experience. And we love to make their experience fun and memorable!