Sunday are to rest, But sometimes, Sailing is the best
Aquasail Sailing Clinics – Learn the Basics of Sailing
December 18th 2-4 pm
Experience the Joy of Sailing in Mumbai the Gateway of India aborad worldclass french yachts under the guidance of internationally certified instructors.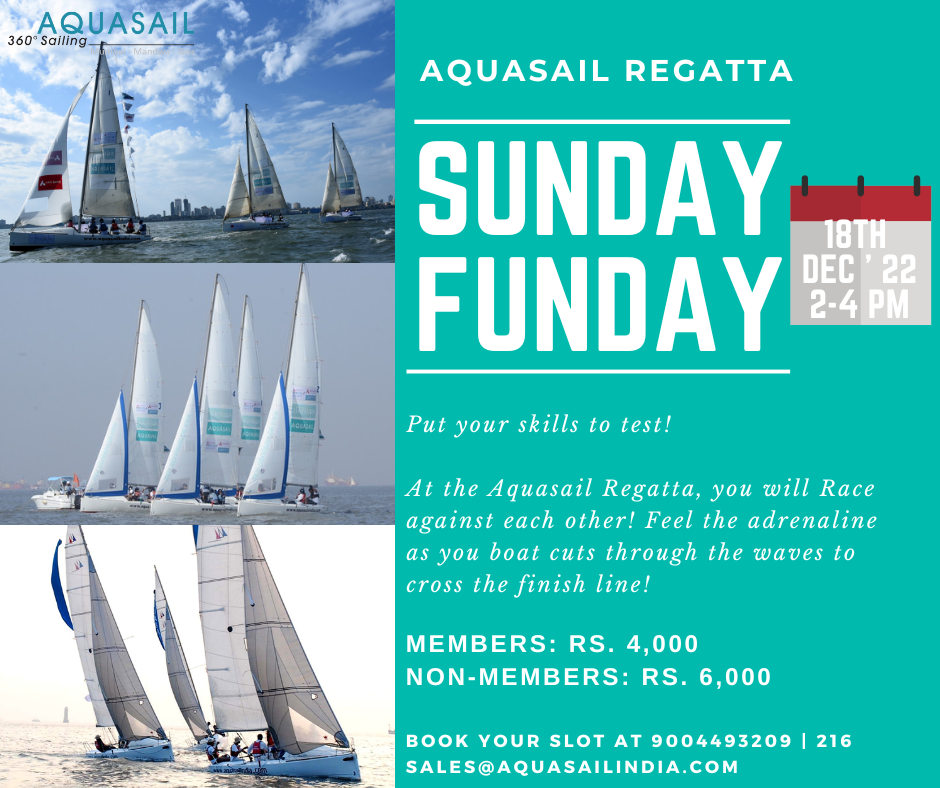 Experiential Sailing Options with Aquasail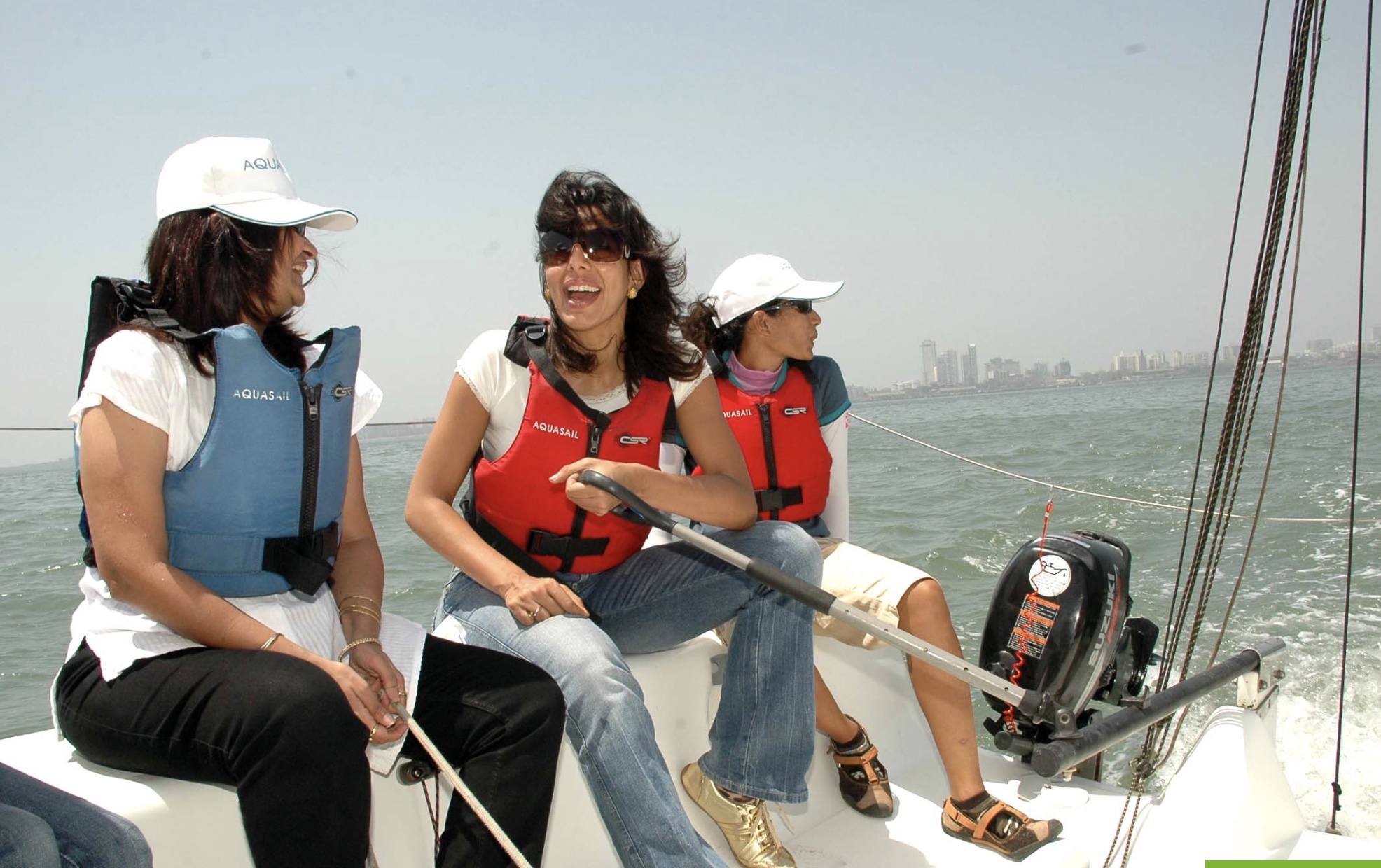 Situated at Gateway of India, Aquasail fleet of world class sports yachts and cruising yachts provide a wonderful experience against the backdrop of the Iconic Gateway and the Taj Mahal Hotel.
The Sailing Centre built to a Nautical theme with a lounge and shower facility. Celebrate your special occasions on the sea with Aquasail.
The best sailing experience in Mumbai at the Gateway. Sailing for all ages. You can charter a yacht or we provide for Harbour crossing too.
Boat: Beneteau 7.5 (Mumbai)
Boat Capacity: 6 guests
Timings: 1:00pm – 2:30pm | 2:45pm – 4:15pm | 4:30pm – 6:00pm
Duration: 90 Mins
Ages: 4+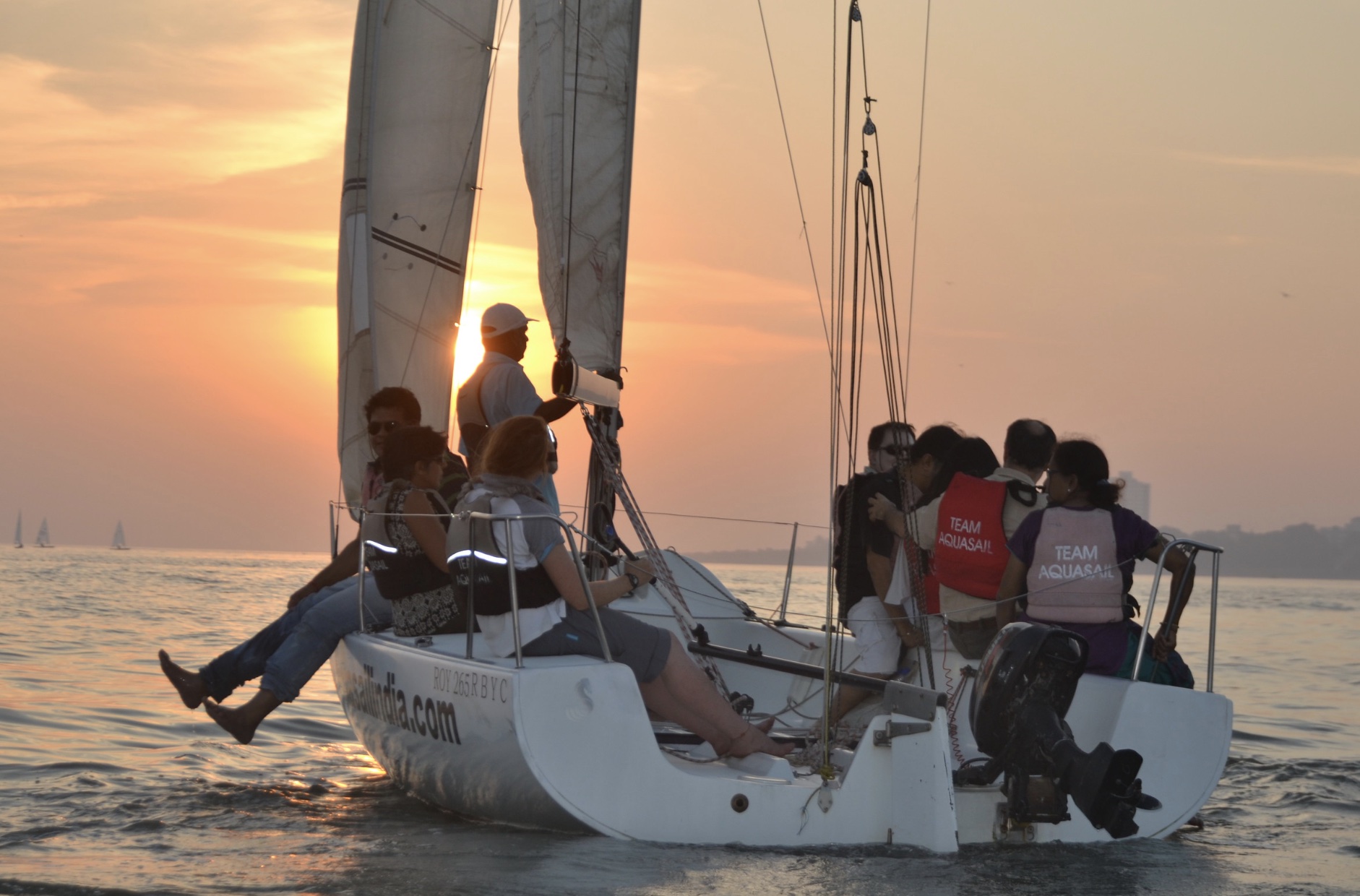 There is nothing better that starting your sail with an early morning sail in the Mumbai harbour at Gateway of india.
This morning yacht charter experience is designed to help you get actively involved in the sailing and put the wind in your mind, body and soul for the rest of the day.
Aquasail staff will ensure you are well looked after while you immerse in the sunrise at the Mumbai harbour.
Boat: Beneteau 7.5
Boat Capacity: 6 guests
Timings: 1:00pm – 2:30pm | 2:45pm – 4:15pm | 4:30pm – 6:00pm
Duration: 90 Mins
Ages: 4+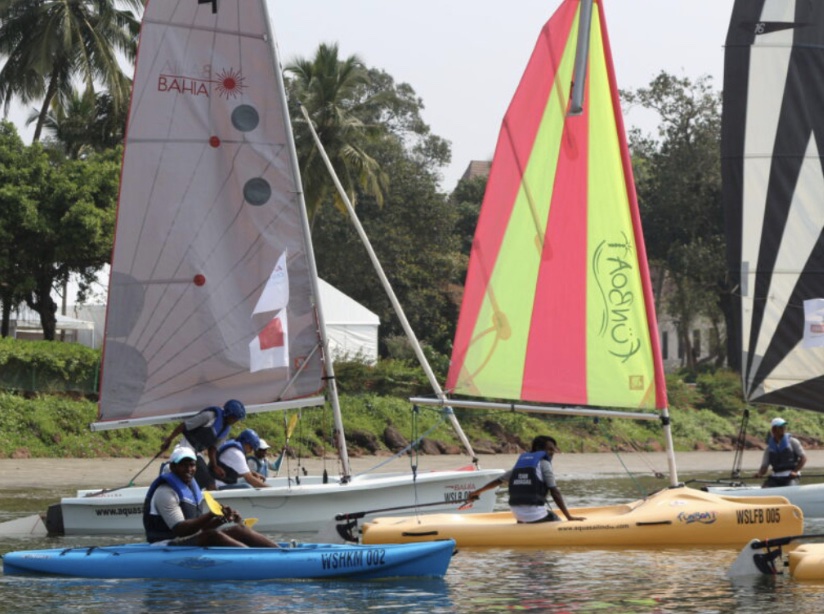 Beach Fiesta in Goa / Mandwa
The Sailing Lounge is located inside the fantastic Grand Hyatt, Goa located at Bambolim Bay. Take your pick of 3 boats from a Dinghy to a Catamaran to a Fun boat or a Sea Kayak – for a 90 minutes sailing experience.
The Bambolim Bay is a very safe and scenic with the hotel in the backdrop. Enjoy the experience with your family and friends.
Mandwa is a short ferry ride away from either Gateway of India or Bhaucha Dhakka. Aquasail sailing lounge is located a short walk from the Ferry Point.
Come with Family and friends and enjoy the Sailing in Catamaran or Sea Kayaks or Fun Boat (any 3). Enjoy hospitality at the Sailing Lounge which has Shower and Change facilities.
" We had an incredible time there. Morgan and Kailas were attending us and were very knowledgeable. The boat is well equipped for any emergency and kept very clean. It was an amazing evening for us."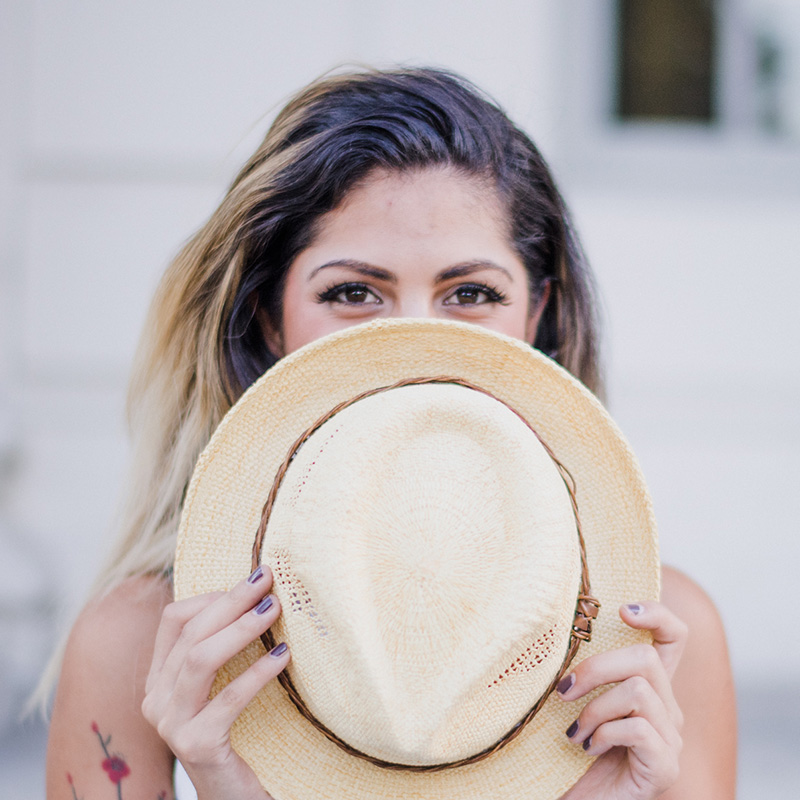 Deepika Sharma
Discover Sailing – Mumbai
"Amazing experience at Aquasail Mandwa! They took care of all our needs for the whole day. Right from breakfast on arrival, lunch and snacks at tea time. Very comfortable washrooms to change and clean up after a day at sea. The small details like keeping toiletries and towels are a very welcome touch. They make sure you stay hydrated by keeping water available even on the boats. Not to forget the fabulous and very skilled instructors and staff. Overall a wonderful experience!! Two thumbs up!!"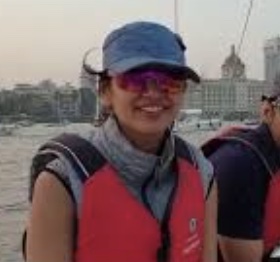 Mukta Kumar
Discover Sailing – Mandwa (Alibaug)
"It was an amazing experience. The staff is well trained and took good care of us. The sailor was kind enough to let me help him sail. Thumbs up to the entire team for the amazing service provided."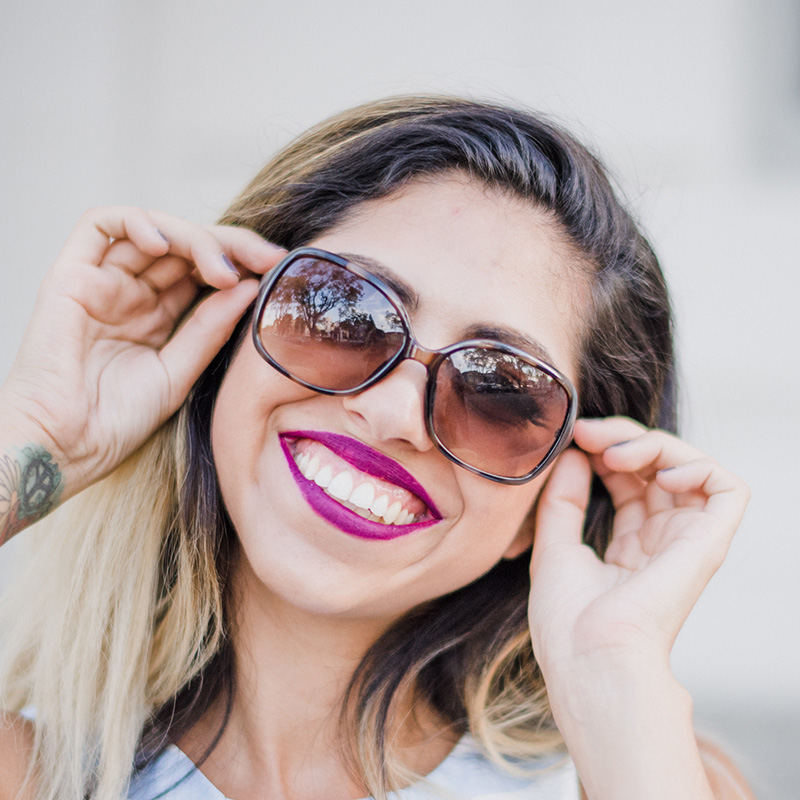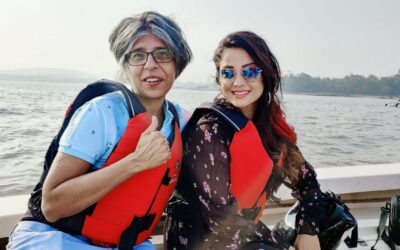 Suddenly I get a call. We need to do a film shoot. On the boats. Sailing. When? I ask. Tomorrow comes the confident reply. Less than 24 hours. But opportunities and moments like these don't use calendars and diaries and schedulers. Let's have some fun. Out there we...
read more
Office
AQUASAIL, 23D, Dhanraj Mahal, Gateway of India
Monday to Sunday : 7:00 AM to 6:30 PM 9am – 8pm