In the fast City life of Mumbai, one might find it hard to slow down and really introspect to ask themselves if they have taken a break from the hustling- bustling city life and just relaxed… be it after a hard day's work or after completing an exam or cracking a million-dollar deal. A break is desperately needed!
Even after asking ourselves this question, we're often left with more questions about how, where and what to do? Should it be a movie? A dinner? Treat yourself to a day at the Spa? Add sailing with Aquasail to this list! Little do people know that being on the water has countless health benefits for the mind, body and soul.
We quote the world's top marine biologist who says that "People should experience the benefits of the water if they're near the ocean, a lake, river, sea, swimming pool or even by just listening to the soothing sound of a fountain,". He also adds that "Most communities are built near bodies of water not just for practical reasons, but because as humans, we're naturally drawn to blue space for peace…and even if you aren't in an area where there is easy access to water, you should still experience [its] emotional benefits."
According to recent studies conducted by experts, being on the coasts prompts an improved feeling of well-being and prosperity. Furthermore, contact with water initiates a reflective expression that makes us happier, more relaxed, more innovative, and more equipped for wonder. Who wouldn't want all that?
With all this said, it clearly indicates that we, humans, are biologically inclined towards the water bodies and that the water does indeed make us feel more relaxed and is an ideal place to take a break. Just imagine yourself on our sailboat listening to the sound of the wind rustling through the sail or you holding the mainsail with one hand, tiller extension with the other and forgetting about all your worries instantly.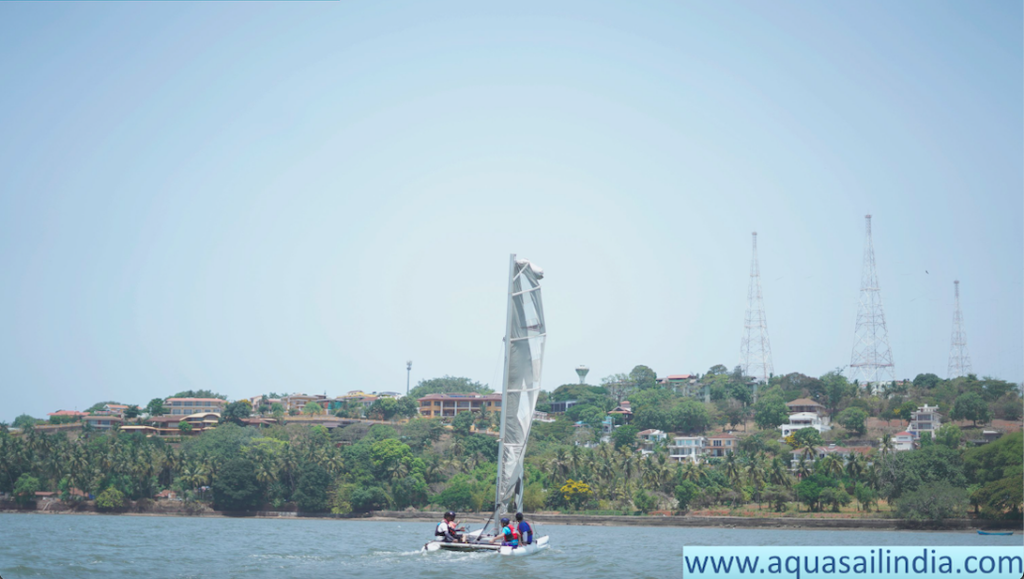 We at Aquasail offer you countless curated packages that you can select from and take your share of the health benefits that you deserve. Sailing with Aquasail has an added edge as, unlike other sailing companies we have a beautiful sailing lounge with bright uplifting colour schemes and quirks that will make you look twice! We also have locker and shower facilities where you can store your belongings and freshen up after. Our boats are top-notch french sailboats on which you could try your hand at sailing or just kick back and enjoy the waves! Our instructors are highly experienced and fly down from across the world. We also follow world standards in safety protocols! So don't hold back any longer. All you have to do is
Visit www.aquasailindia.com or call +91 90044 93209 and let us take care of the rest.
What are you waiting for? Let us go through the process of getting onto the sea.
We hope to hear from you soon!
-Team Aquasail